If you're interested in teaching English abroad or online, there's a good chance you've heard about getting TEFL certified.
For most in-person or online English teaching jobs, a TEFL certification is one of the basic requirements. But with dozens of companies out there to choose from, it can be difficult to know which one to sign up for. 
Having the training and skills that come with a high-quality TEFL certification can help you feel confident and prepared when you start your English teaching job.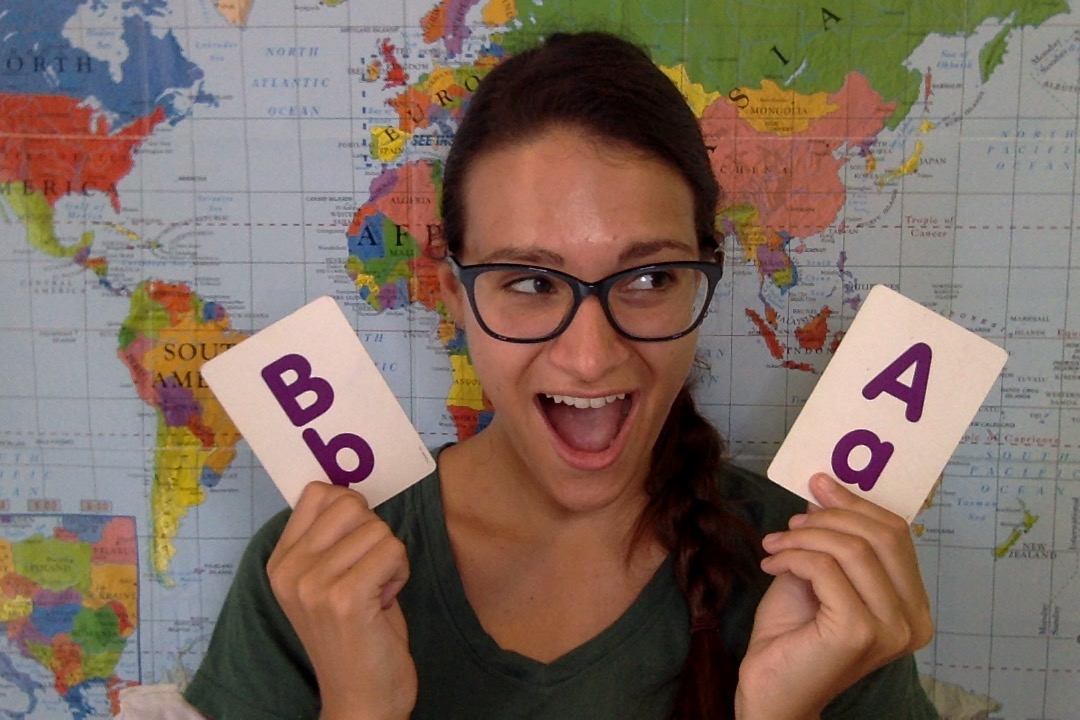 I got my certification through International TEFL Academy and for me, having the support of ITA, and the community of fellow teachers and alumni was really important.
Questions to Ask Before Choosing a TEFL Course
These are the questions I asked various online TEFL companies before deciding on one. It's important to have your concerns and queries answered before going forward. So, ask yourself (and the TEFL company!) these 10 questions and choose a course that fits your needs.
1. Is The Course Accredited?
One of the first things to consider when signing up for a TEFL course is accreditation. Legitimate courses should have information about their accreditation listed clearly on their websites.
Often, only certificates issued from accredited TEFL companies will be accepted by employers.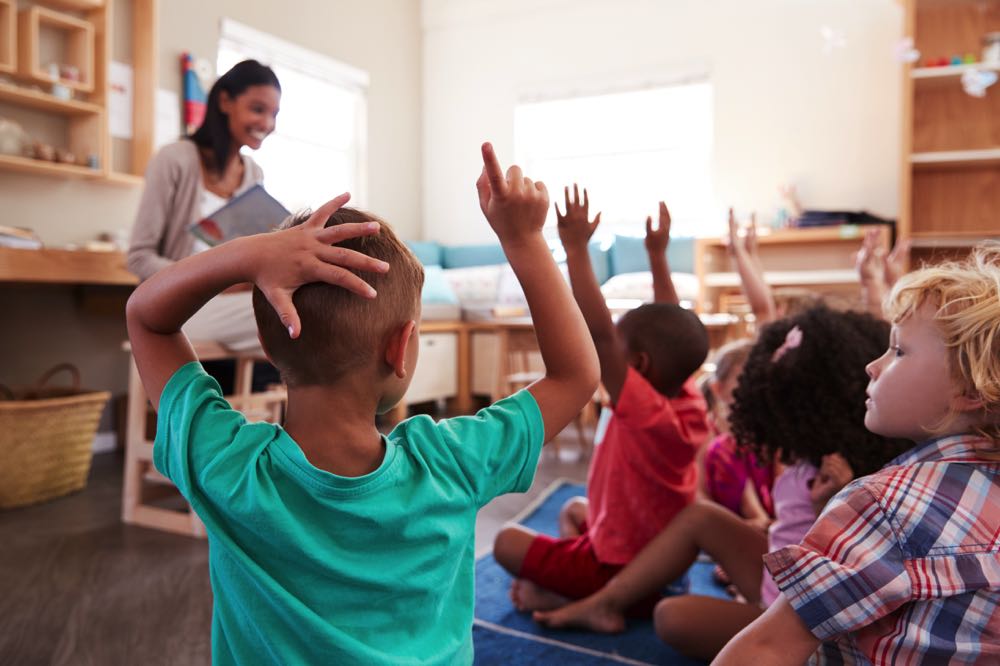 It's important to make sure you're choosing a verified program. Be wary of extremely discounted TEFL certifications on coupon sites as these sometimes lack accreditation. 
2. What Are The Course Hours?
When signing up for a TEFL course, you'll likely get to choose how many "Hours" you want to take. The number of hours refers to the expected amount of time needed to complete all the coursework. 
TEFL certifications come in different increments.
For example, with one company you might be able to choose a 60-hour certification, an 80-hour certification, a 120-hour certification, or a 160-hour certification. The higher you go, the more in-depth information you'll receive.
In general, your best bet is to go with a 120-hour certification or higher.
120-hours is the minimum you'll need to qualify for teaching jobs in many countries, so stick to 120-hours or more to ensure you have as many job opportunities as possible. 
You might also see something called a Level 5 TEFL Course.
Level 5 courses are designed to match the rigor and intensity of a CELTA and are impressive to future employers. Level 5 courses are regulated by Ofqual, a body from the United Kingdom that handles educational accreditation.
If you want to have as many job opportunities as possible and are willing to invest more energy into an advanced certification, a Level 5 course might be a great fit for you. The TEFL Academy offers an affordable Level 5 course, click here to learn more about that course.
3. Do You Want to Learn Online or In-Person?
With most companies, you'll get to choose the format of the course you take. Depending on your schedule and personal preference, you can choose from: 
Online Courses
These are the most flexible option if you have a busy schedule.
Online TEFL Courses can be done independently when it's most convenient for you. You'll usually receive several modules of instruction with quizzes or assignments to submit along the way.
Often, there is a final exam or project at the end of the course where you can show what you've learned. Because there isn't an in-person component, online courses are often less expensive than their onsite counterparts. 
In-Person Courses in Your Home Country
Some companies offer in-person TEFL training in your home country.
For example, if you're from the USA, you can take the International TEFL Academy course onsite in Chicago or the Bridge TEFL course onsite in Denver.
If you're from England, you can get certified by ITTT in London. 
These programs last for several weeks and you'll go to a training location to take the course. You'll receive face-to-face instruction and guidance from an experienced instructor and as a result, you'll usually finish the program in a matter of weeks.
The benefits of this option are that you can get practice teaching in front of groups of people and get feedback on lesson plans and instructional techniques. 
In-Person Courses Abroad
Perhaps the most enticing option for those with the travel bug is an in-person course abroad.
Just like the local in-person courses, you'll report for class every day for several weeks in a physical location. You'll receive your instruction in person and often get the chance to practice teaching with real English learners. 
The downside to this option is that it's more expensive than the others listed and you might be responsible for other costs like flights, accommodation, and excursions.
That being said, this option will give you the best taste for what it's really like to teach in a foreign country and could allow you to lay some connections with future employers!
Some companies even advertise that they can arrange interviews for you and assist with your job hunt in-person.
If you know where you want to teach abroad and can find a TEFL course in that location, signing up could put you ahead of the game when it's time to get hired. 
Combination Courses
Finally, you might find that some companies offer "combination" courses that have an online component and an in-person component. Typically, you'll start by doing the online portion of the course at home on your own schedule.
Then you'll book an onsite training day or weekend in a city near you. During the onsite training day, you'll get hands-on teaching practice and plenty of feedback.
These courses offer the best of both worlds because you still get to do the bulk of the course virtually, but you also get in-person experience.
This can also work out to be more cost-effective since you aren't having to pay for accommodation and living expenses for an extended period of time.
4. What Is The Time Commitment?
Another thing to consider when choosing a TEFL company is how much time the course will take you.
Online courses are typically designed to be completed while you're working or studying, so they can take anywhere from 6-12 weeks depending on your schedule. 
You should check to see if there is a timeline for your online course. Some courses only allow students to have access to the materials for a set amount of time.
If you know you're going to be very busy and might not finish within their required timeline, choose a different company or wait until you have more availability. 
Other times, the course might be run on a rolling basis with set deadlines.
Courses like this will often have modules that need to be completed each week and sometimes even live lectures. This option is great for those who prefer more structure. Just make sure you'll be able to meet all the deadlines before enrolling. 
In-person TEFL courses can be completed faster since you'll be in the classroom several hours per day. In the evenings, you'll either work on homework or do student teaching practice.
With an in-person TEFL course, you'll learn a lot of material in a shorter amount of time. It's more intense, but you'll be able to start teaching sooner. 
5. Does the Course Include Hands-On Teaching?
Some TEFL classes include a hands-on teaching component and others don't.
What you choose will depend on your schedule and the amount of training you desire. If you're the type of person who wants more practice before diving into something new, pick a program with built-in teaching practice. 
This can be done in a few ways:
Arrange your own student teaching opportunities and have your supervisor sign off on the time you observed or practiced teaching. 
Participate in a 1-2 day intensive training with the TEFL program 
Participate in many shorter teaching sessions over several weeks with an onsite TEFL program
Volunteer as a tutor or as an intern through your TEFL program
6. Are There Volunteer or Internship Programs Available
If you're brand new to teaching, you might want to get some experience in the field before applying to your first job abroad. Some companies offer volunteer opportunities or internship programs to help you make this happen. 
Take a look at the internships and volunteer placements offered by different companies.
See if any take place in a region where you would like to teach. This experience onsite can help your application stand out and could result in valuable connections for later on. 
7. What Are The Requirements to Enroll?
For the most part, there aren't strict requirements to enroll in a TEFL course.
You don't need a degree or teaching experience to sign up, though having these might make it easier to get a job when the time comes.
Usually, you must be eighteen years of age or older to sign up. You also should be a native or near-native English speaker. Most companies have their required English proficiency level listed on their website. 
8. How Much Does a TEFL Cost?
The cost of TEFL courses varies greatly. You can get highly rated TEFL certifications for around $200 all the way up to $2000+.
Lower-priced courses can still be high quality but they often don't come with as much hands-on support.
Higher-priced courses often come with features like job assistance, resume editing, interview preparation, and active alumni communities. 
Think about what's most important for you when deciding which course to choose.
It helps to remember that in all cases, your TEFL certification is a one-time purchase that will allow you to make money long into the future. Have a look at our list of affordable, legitimate TEFLs here.
9. What Kind of Job Are You Looking For?
Think about what kind of teaching job you're looking for and see if the company has specific information to help you get there.
Many companies offer upsell courses about specific topics like business English, English for younger learners, or teaching online. 
If you know you want to teach business English students, consider signing up for a TEFL program that has an add-on for business English.
If you plan to teach English online, look for a company that has additional training in online teaching. 
You can also use the company's testimonials and social media presence to determine if their students get the kinds of jobs you're interested in.
For example, if you dream of teaching in China, look at the company's social media accounts. See if they talk about previous students getting hired in China. 
If you want to work at an international school in Latin America, read through reviews and alumni stories to see if anyone else has gone down that path.
This shows that the company adequately prepared someone else for the job you want. They can probably do it for you too!
10. Does The Program Include Job Placement Assistance?
Job placement assistance is a common feature of popular TEFL companies. This means that after you finish the course, someone from the company will assist you in finding your teaching job.
While it's not always guaranteed that you'll find a job, having someone who is knowledgable about the industry to guide you can improve your chances. 
When I was deciding which TEFL course to sign up for, I looked for reviews that mentioned supportive staff and alumni job assistance.
I wanted to make sure that once I finished my online course, I had people I could turn to for advice. Having that safety net made me feel more secure as I ventured into uncharted territory. 
Having a robust alumni community can be an appealing feature.
For me, this was one of the deciding factors. I wanted to get certified with a company that had lots of happy graduates who were teaching and traveling.
Being able to connect with other teachers and make friends around the world was important to me so I picked International TEFL Academy, a company that had a strong alumni community. Read our International TEFL Academy review here.
Through the connections I made during my TEFL training and in alumni networking groups, I was able to meet friends around the world. 

Choosing The Right TEFL Course For You
In order to choose the right TEFL course for you, think about your specific teaching goals as well as the structure that works best for your learning style.
Your best bet is to pick a company that offers at least 120-hour TEFL certifications and is fully accredited.
If you anticipate needing help with finding a job, choose a company with job placement assistance. If a sense of community is a priority for you, choose a company with a large alumni presence on social media.
Maybe, you just need to get certified quickly and inexpensively. If so, a no-frills online course might be perfect!
At the end of the day, you're taking an important step toward becoming a TEFL teacher and making a positive investment in your future.
With a TEFL certification that qualifies you for teaching jobs abroad, there's no limit to where you might go. To learn more, read our in-depth post: 8 Best Online TEFL Courses For English Teachers
Like This Article? Pin it!