Thinking of spending 2 days in New Orleans? This wonderful city in Louisiana is the perfect destination for a weekend break!
Not only is it the jazz capital of the world, but it has incredible nightlife and some of the best food you will find in the US. If you visit between February and May, you will even get to experience the world-famous Mardi Gras festival taking place in the city.
Ready to travel again? Don't go without travel insurance.
I recommend SafetyWing Nomad Insurance. I've been using it since 2019 and I can assure you it's the perfect solution for nomads like you and me.
New Orleans' vibrant art scene and street performers on every street sets it apart from other US cities.
This is a great place to experience a taste of culture and tradition here too, with museums to explore and beautiful architecture to admire. Plus, of course, there's all that excellent creole cuisine to indulge in.
If this is your first visit to the city, you may be wondering what to do in New Orleans in 2 days. To make it easy for you to plan your trip, we've put together this comprehensive itinerary.
Filled with suggestions for what to do each morning and afternoon of your visit – plus our recommendations for some of the best places to dine and stay – it will help you make the most of your time in this charming and welcoming city.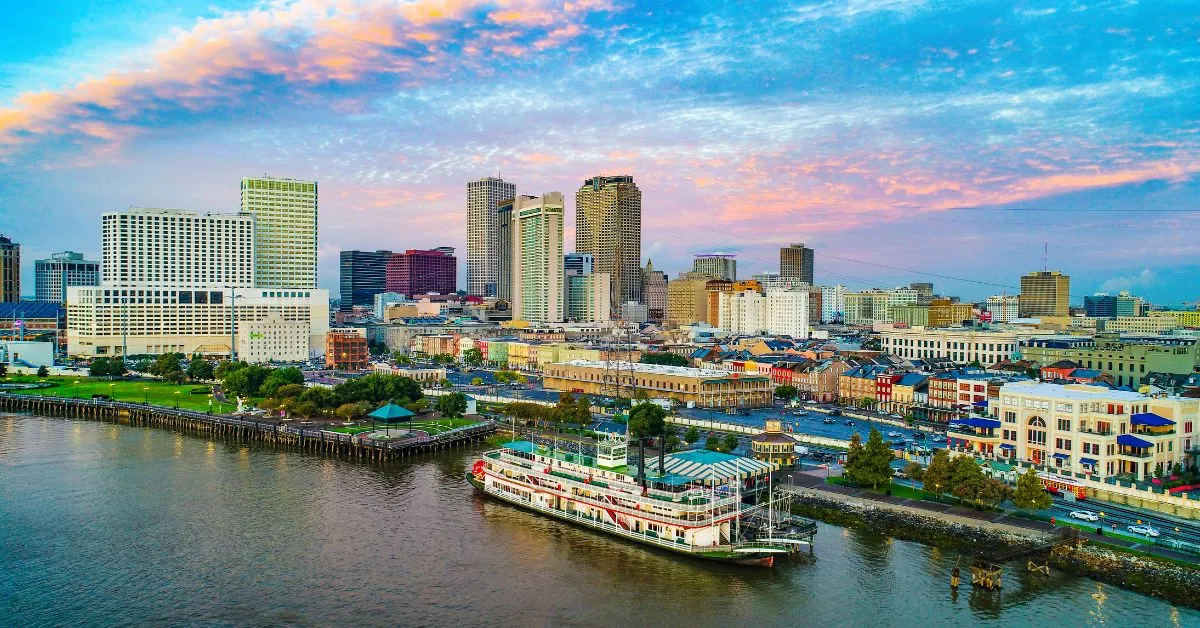 Day 1
On the first of your two days in New Orleans, you will be immersed in nature, history, and culture as you explore the French Quarter of the city.
You will witness some incredible music and eat some delicious food.
Morning
Your morning starts with coffee and beignets (a delicious deep-fried French pastry!) in the famous Café du Monde in Jackson Square, New Orleans.
This café draws huge crowds in the afternoon, so it's a perfect place to visit early to start your day of exploring. Here you can fuel yourself up with one of their famous frozen coffees as well as a flaky French pastry before heading off.
Café Du Monde is located in Jackson Square in the French Quarter, and enjoying everything this area has to offer will be your next stop after breakfast.
Jackson Square is a breathtaking park in the center of New Orleans and a perfect place to soak up all the New Orleans vibe.
Here you will find the open-air French market and outdoor art gallery where artists display their paintings on the iron fences which are dotted around this Parisian-style park.
You can purchase these paintings if you wish or you can even get a personal piece of artwork made to take home.
As you ramble around Jackson Park, you will be treated to live music by the many street performers here.
Your next stop will be St. Louis Cathedral which overlooks the park. This impressive building is the oldest Cathedral in North America which makes it really popular with tourists.
No ticket is required to visit here, you just need to make a donation for the upkeep of the church.
Afternoon
After a morning of wandering around Jackson Square and soaking up the atmosphere, it's time to head for some lunch!
A really popular place in the Jackson Square area, and one steeped in history, is Muriels Jackson Square.
This is an iconic restaurant in New Orleans located in a building from the 1800s that has huge amounts of history attached to it, before becoming Muriels in 2000.
Muriel's serves creole cuisine which is extremely popular in New Orleans and this really is one of the best places to experience it. Expect lots of seafood and some New Orleans classics of Gumbo and turtle soup!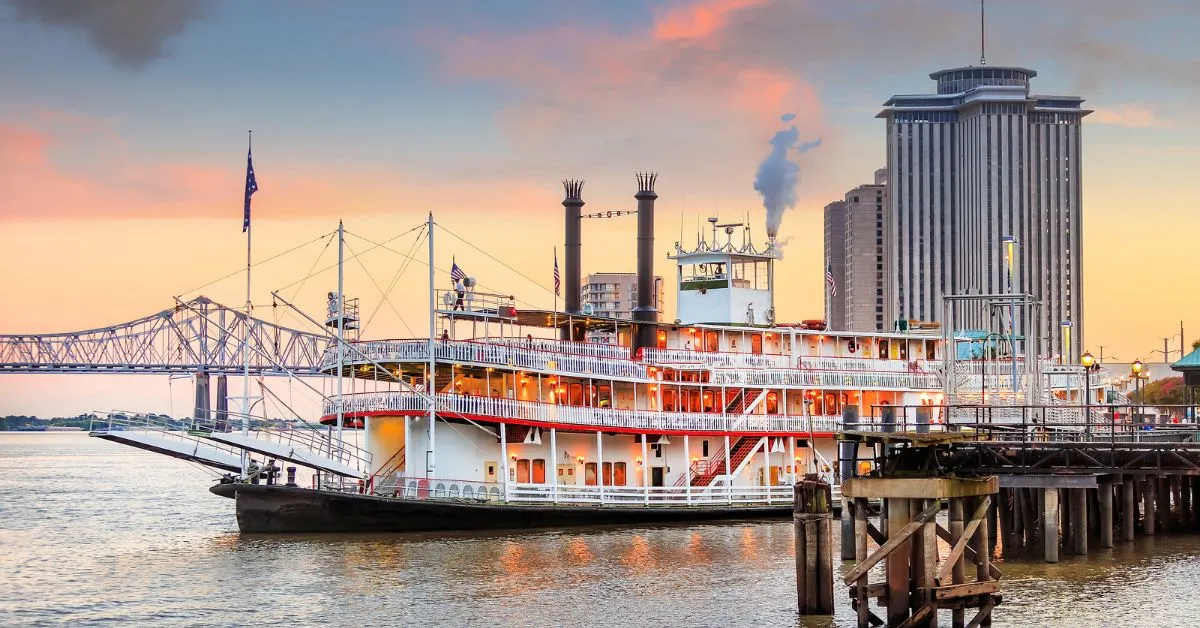 The perfect after-lunch walk can be found just a few minutes from Jackson Park by the water.
The moonwalk riverfront park is a relaxing stroll and a perfect place to watch ships float along the Mississippi river.
This is a 3,500-foot-long promenade with lots to do and see along the way.
Another option for this area is to join a 2-hour steamboat cruise on the Mississippi river on New Orleans' last remaining authentic steamboat.
From this boat, you can see many of the sights you explored earlier in the day in the French Quarter from a different angle.
Evening
After enjoying the views and atmosphere along the Mississippi river, it's time to continue your exploration of the French Quarter.
Now you will head to the famous Bourbon street for the evening. This is an iconic street that is an absolute must-do while you're in New Orleans. This is the real heart of the city in terms of music, nightlife, and fun.
New Orleans is famous for its music and is widely regarded to be the birthplace of jazz music. Bourbon street is the perfect place to really experience this.
First up, stop into one of the many bars on the street to pick yourself up a cocktail or a soft drink.
Drinking alcohol on the street is legal in New Orleans, and most bars will serve you your drinks in to-go cups, even if you are sitting in.
With your drink in hand, slowly walk along Bourbon street and experience the music, culture, food, joy, art, and just general life that this incredible place has to offer.
New Orleans is famous for its Mardi Gra festival which takes place between February and May. This is one of the main streets for Mardi Gra and where you will find lots of people throwing beads at each other.
You will find a huge amount of incredible creole and cajun food here. So for dinner, drop into wherever you can get a seat along Bourbon street.
Olde Nola Cookery and NOLA Poboys are popular and tasty places to try a genuine New Orleans po'boy. A sandwich filled with battered fish. Trust us, this is not to be missed!
After dinner, it's time to head to a jazz show. There are several dotted along this street to choose from. The Jazz Playhouse is an incredible spot with small intimate shows every night.
No photography or videos are allowed in a lot of these places, so you will be forced to stay present and enjoy the incredible music you're being treated to.
Day 2
On your second day in New Orleans, you are in for a different type of day. Get ready to be immersed in some history, culture, and nature.
Morning
You will need to book this morning's tour in advance. We are traveling to the Oak Alley Plantation tour. This takes around 4.5 hours, including travel from the city and the tour itself.
There is a tour every hour. This is an impressive plantation sitting on hundreds of acres of land, that used to be a sugarcane farm.
Here you will be educated on the history of this farm, and the slaves that worked there and shown the incredible grounds around the main house.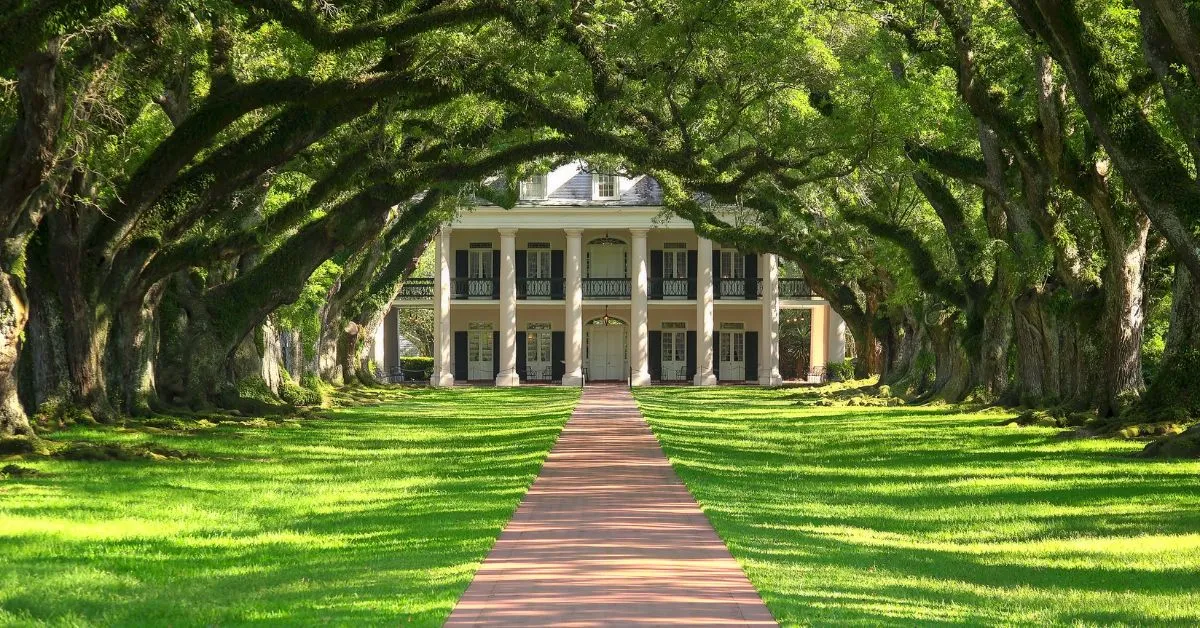 You will experience the iconic 300-year-old oak trees that form an alley through the grounds, giving the plantation its name.
You will be able to tour the grounds at your own leisure before and after your tour if you wish.
This will take up the whole morning on your second day in New Orleans, and it is massively worth a visit.
Afternoon
Your second afternoon will consist of a relaxing tour around Louisiana's intricate system of swamps. These swamps can be toured by boat outside New Orleans and it's just a couple of hours of a commitment.
You can sit back, relax and enjoy being submerged in nature while driving around on an authentic airboat.
After spending your first day in the bustling city, it is nice to escape for a couple of hours and be surrounded by water and greenery. You will see a variety of wildlife during your boat trip including alligators, turtles, and raccoons.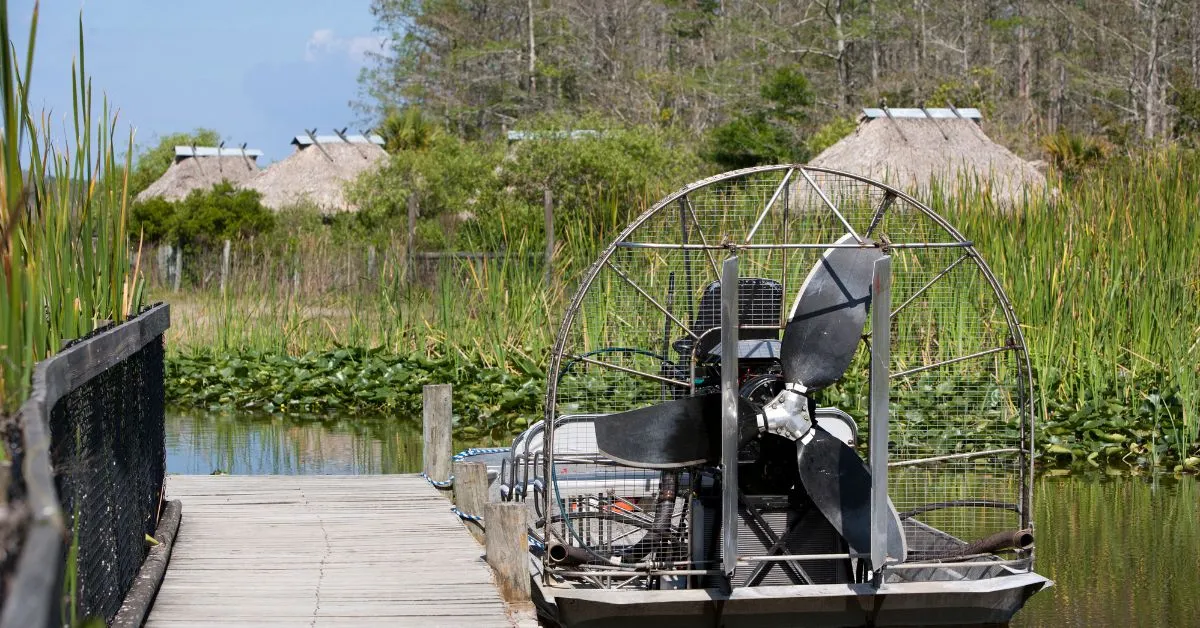 It can get hot, so make sure to pack yourself some water before heading off on your boat trip.
When booking your tickets for these tours, look out for a company that offers both the plantation and the swamp boat so you can receive a discount when you book them together. It's also easier for transport.
Evening
After a day of activities, it's now time for a chilled-out evening on a walking tour.
New Orleans has another side to the city that you won't have explored yet during your trip. This is the Voodoo and true crime side.
Voodoo is a huge part of the culture in New Orleans and is a big part of the city's history. Voodoo arrived in New Orleans when the enslaved West Africans merged their rituals with the local catholic population.
During one of the many walking tours the city has on offer, you will be brought to the locations where voodoo would be practiced by hundreds of people and even to an authentic voodoo store.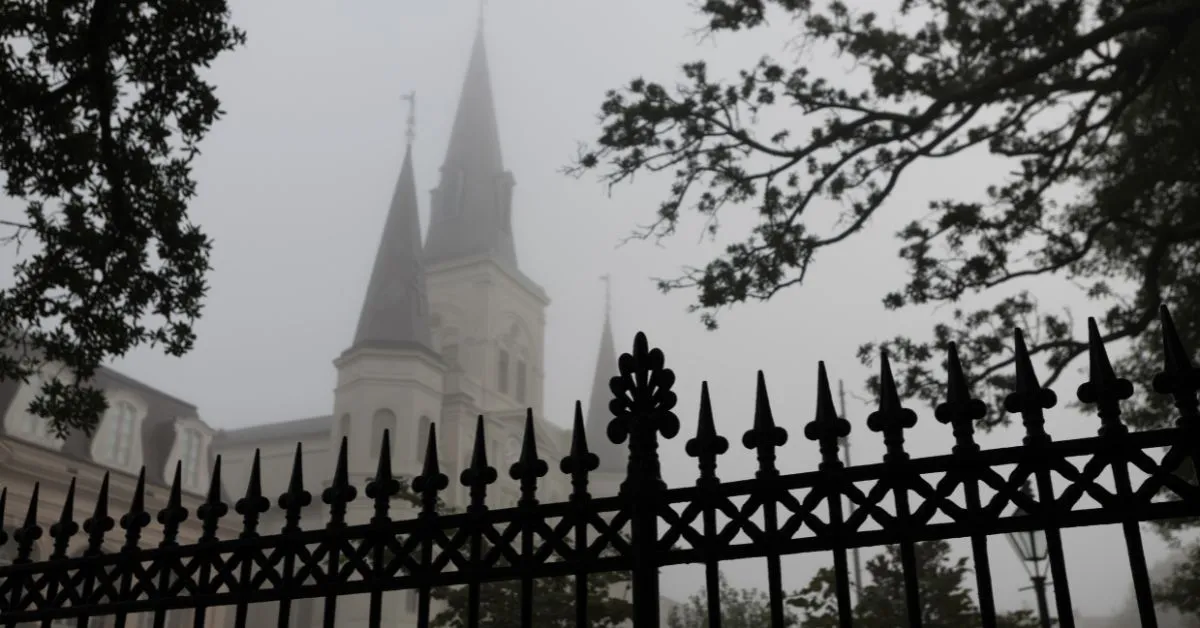 ---
---
This is an adults-only tour through the streets of New Orleans at night.
The tour guides will share tales of some gruesome true crime events that happened here. They will also share the voodoo legends of New Orleans and stories of supernatural occurrences around the city.
This is a great way to experience a completely different side of New Orleans.
Are 2 Days In New Orleans Enough?
Thanks to how easy it is to get around the city, you can easily see New Orleans in two days. Public transport is excellent, although most attractions listed here can be easily reached on foot.
Just remember that this itinerary requires 2 full days in New Orleans. If you have a late arrival or early departure time, you might need to add an extra night to fit everything in!
If you are staying longer, check out our guide for 3 days in New Orleans.
Where To Stay In New Orleans
Here are some of our favorite places to stay in New Orleans, with ideas suitable for every budget.
Best Budget Accommodation
The popular HI New Orleans Hostel is a great option for staying in the city without spending too much. It is centrally located near the French Quarter, where the first day of this itinerary in New Orleans centers around.
This hostel is within walking distance of several bars and restaurants including all Bourbon Street has to offer.
This is a perfect option for solo travelers as there is always a lot of life in this hostel. The rooms here are clean and comfortable, and there is a colorful common area with space to work, socialize and play board games.
Best Mid-Range Accommodation
Hotel Peter and Paul is an extremely popular mid-range accommodation option in New Orleans. It will feel like you have stepped back in time when you enter this property.
This hotel is set in a former school and church from the 1800s and is steeped in history. The furniture is all antique in Hotel Peter and Paul and no two guest rooms are alike in this building.
The location of this hotel is great, as the French Quarter is less than a 20-minute walk away.
Best Luxury Accommodation
The perfect luxury accommodation for your stay in New Orleans is the impeccable 5-star Maison De la Luz Guest House in downtown New Orleans. This Guest House is a tranquil escape from the bustling city after a long day of exploring.
This is a newly opened guest house with 67 rooms that boasts high-end finishes in the form of luxury bedding and toiletries in each room.
The location of this guest house is perfect for exploring the city as it is in the heart of New Orleans with just a short walk to the french quarter. On your doorstep, you will find the St. Charles historic streetcar line to take you around the city. 
Final Thoughts On Two Day In New Orleans
This itinerary for a weekend in New Orleans combines all that's great about the city, giving you glimpses into the past and celebrating its modern culture too.
We hope that it has helped you plan your visit and that you enjoy every moment of your stay.
Traveling to the USA soon? Read one of the following guides: