Looking for the biggest and best music festivals in Kentucky 2023? Well, look no further, as I've put together this list of upcoming Kentucky Festivals 2023 has to offer!
Because well, Kentucky is one incredible place to party. Across the state and throughout the year, you can gather with other members of the community to enjoy top-notch music (and great Southern cooking). And above all, what better way to celebrate the Kentucky's natural beauty than a festival? Below is the list of must-attend music festivals in Kentucky that will keep you dancing and grooving all year long. 
And be sure to read my guides on Festival Hydration Backpacks, Festival Camping Packing List, Festival Shoes, and Festival Gadgets to help you make the most of your time! 
---
1) Louder Than Life Festival
When: September 21-24, 2023
Where: Louisville, Kentucky
https://www.louderthanlifefestival.com/
Louder Than Life is easily one of the most iconic and best Kentucky festivals! In fact, in 2022 it was awarded the "Festival of the Year", and for good reason. Offering it's attendees a world-class production, stacked line-up, incredible camping, food vendors, and so much more – the team behind Louder Than Life clearly know what they're doing!
For rock and heavy metal fans, this festival is a no brainer and a must attend every year! 
Join the Louder Than Life 2023 for tickets & more information!
---
2) Bourbon and Beyond Festival
When: September 14-17, 2023
Where: Louisville, Kentucky | Highland Festival Grounds at KY Expo Center
Offering 4-days of music, massive stages, and incredible Kentucky festival vibes, Bourbon and Beyond have placed themselves as a key player in the festival game.
In 2022, they broke attendance records, but who can be surprised at that with such a STACKED line-up. Past headliners include Kings of Leon, Alanis Morisette, Pearl Jam, and SO many more. The production level is next game, there is a ton of amazing food and drink vendors, and the atmosphere is remarkable. 
There's no better way to spend your September than soaking up 4-days at B&B!
Join the Bourbon & Beyond Festival 2023 Event for more info!
---
3) Forecastle Festival
When: May 2024 
Where: Louisville, Kentucky
https://www.forecastlefest.com/
"YOUR MUSICAL ADVENTURE AWAITS. A place to come together, Forecastle, brings artists from around the world to the waterfront of Louisville for a whale of a good time. Kentucky marks the spot when it comes to bourbon – seriously, 95% of the world's bourbon is produced here!
As a result, Forecastle is about much more than just the music. It's a celebration of unrivaled local eats, drinks, and Kentucky flair! As you cruise around the grounds, sip on some bourbon, soak in the waterfront views, and shop from some of the best in the Commonwealth.
Treat yourself to the ultimate Forecastle experience with GA+ or VIP. Lounge in the air-conditioned Boathouse with a private bar with a GA+ Ticket. Take it to the next level with VIP and enjoy Mast and Boom Stage viewing areas, private bars and more! Cruise through other perks like misting lounges, specialty bars, priority entrance lanes into the festival, spa services, and boatloads more."
Unfortunately, Forecastle Festival has decided to take the year off in 2023, but I've kept them on this list as they've brought some of the biggest names in the electronic music industry out to Kentucky (and can't wait to see them return in 2024).
---
4) Romp Fest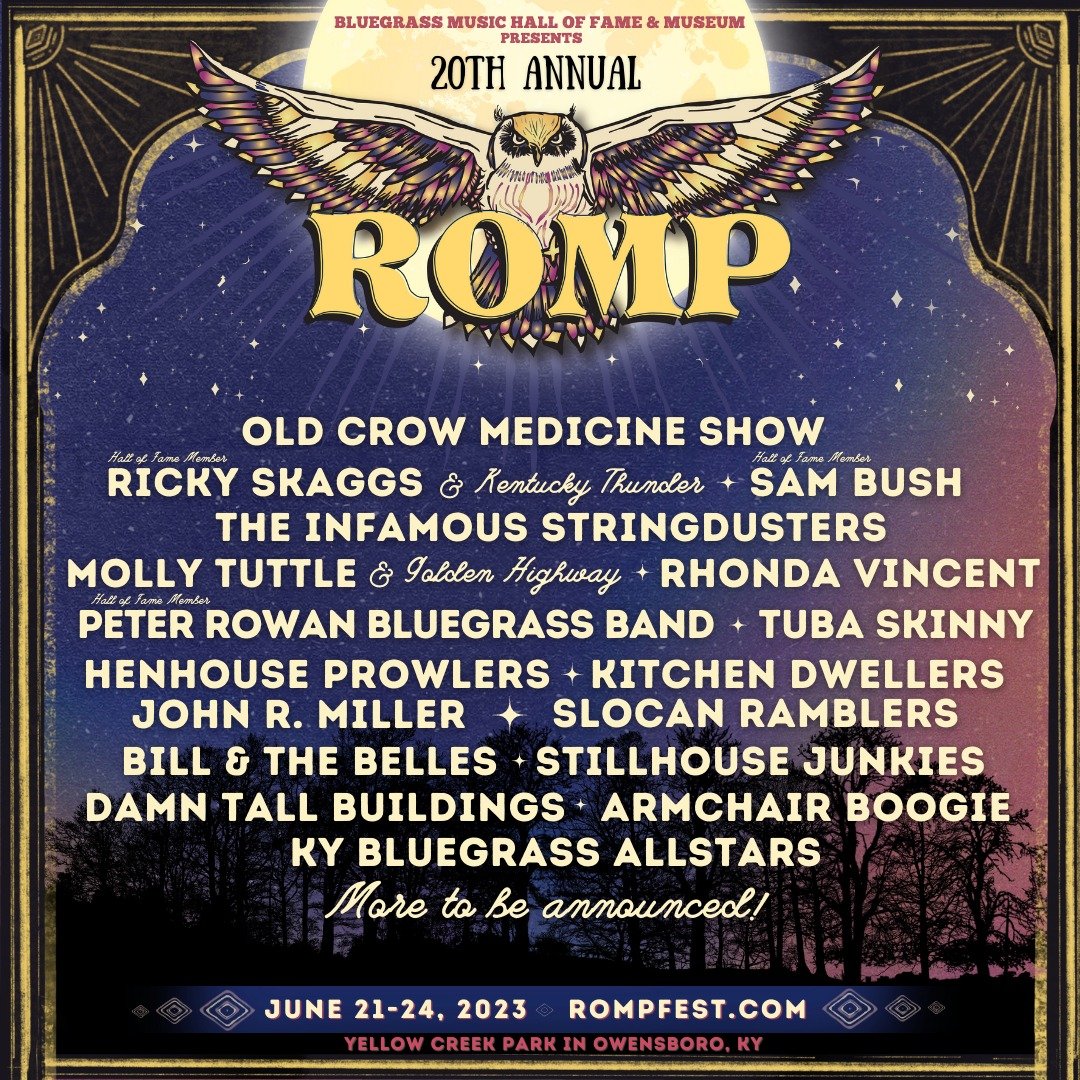 When: June 21-24, 2023
Where: Owensboro, Kentucky
"Celebrating its 20th year, ROMP Festival will return to Owensboro's Yellow Creek Park!
Daviess County's Yellow Creek Park, a 150-acre facility famous for its nature trails, winding creek and fishing lake, and sweeping tree-lines, plays host to ROMP each year.
A full line-up of artist-led instrument workshops takes place throughout the day, as ROMP artists interact with fans and players of all ages and skill levels. Other workshops and forums include songwriting, clogging and flat-foot dancing, yoga (all levels), and bluegrass jamming 101.
Additional offerings at ROMP Festival include organic and farm-to-table food vendors, craft vendors featuring Kentucky Proud products, art installations and professionally-led children's activities.
Attendees are encouraged to bring their instruments and jam throughout the weekend, as well as dance the night away at the late night stage, featuring nationally acclaimed acts in the park's rustic Pioneer Village."
---
5) The Big Stomp
When: October 2023
Where: Louisville, Kentucky
"Located on a beautiful 90-acre private nature preserve adjacent to Louisville's renowned Parklands, The Big Stomp is a festival that stomps the mental health stigma. Our immersive, multi-day experience takes a fresh, inclusive, modern approach.
With social activities and mindful programming, we provide education, awareness, and resilience tools. Together we are rocking the elephant in the room – changing the way mental health is communicated while fostering an environment of openness and fearlessness.
Music is a universal language that brings us together. With two days, three stages, and multiple genres (from rock to bluegrass to electronica and beyond) enjoy national acts and the best emerging ones too…learn and discover anew!"
---
6) Great American Brass Band Festival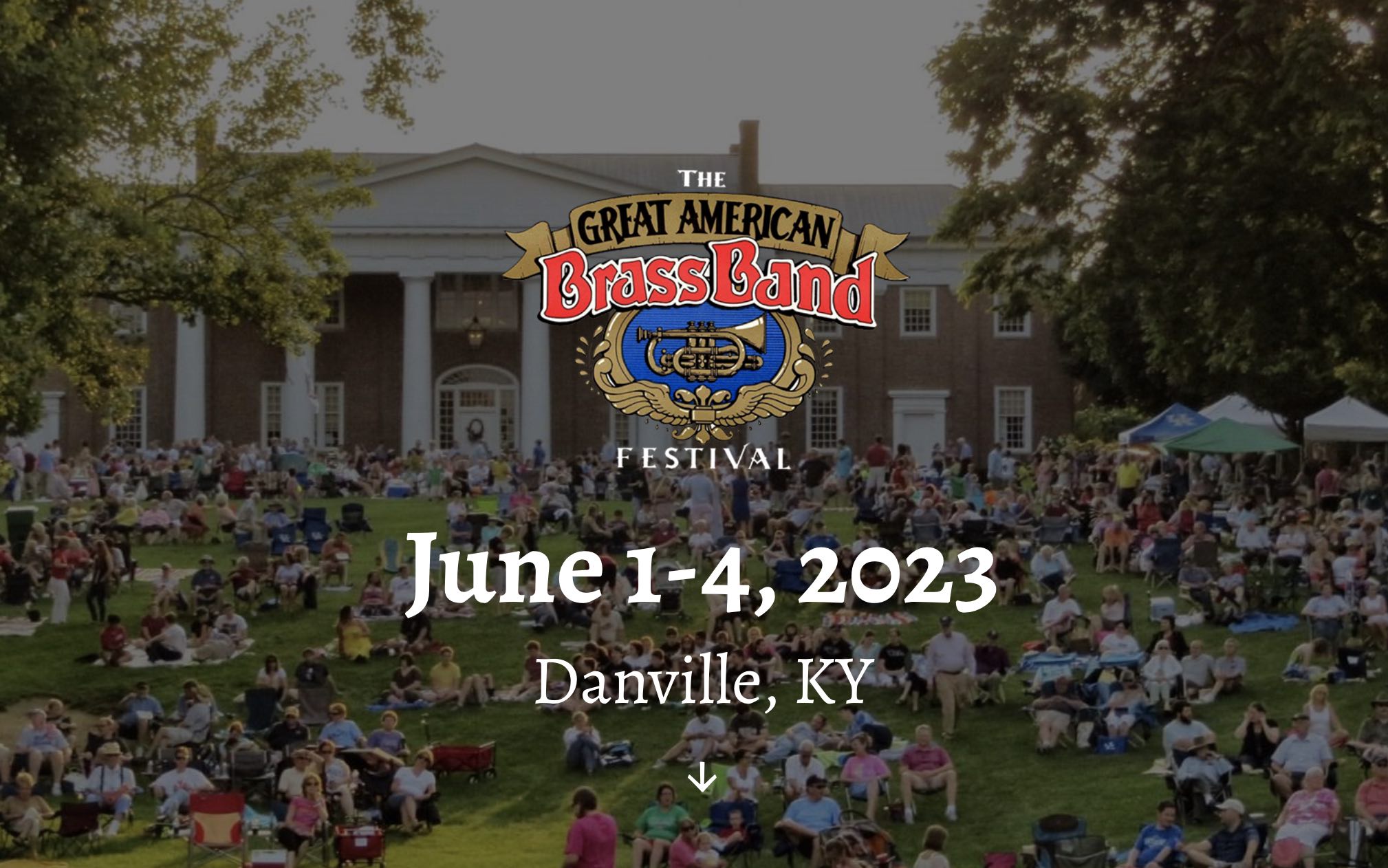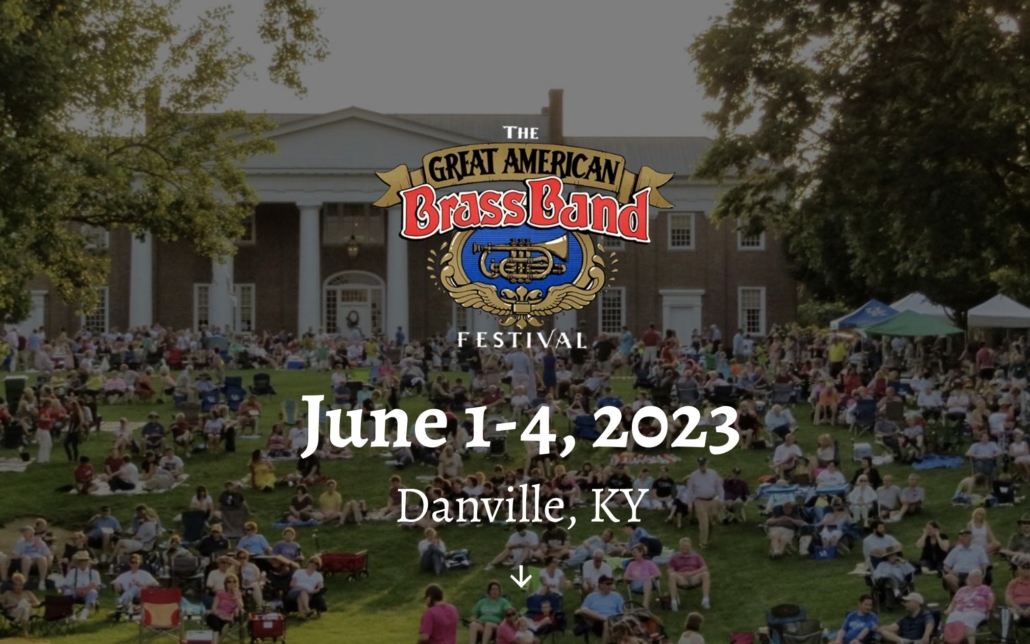 When: June 1-3, 2023
Where: Danville, Kentucky
"The Great American Brass Band Festival is a Festival that celebrates brass music and is in its 33nd year. The Festival happens every June in beautiful downtown Danville, Kentucky. The Festival is a free, family-friendly event. Bands and visitors come from all over the United States and beyond.
The Great American Brass Band Festival is a community event showcasing brass band music through performance and education. The Festival preserves brass band music and explores its cultural influences through a variety of programs and presentations, featuring the best brass musicians in the world."
---
7) Poorcastle Music Festival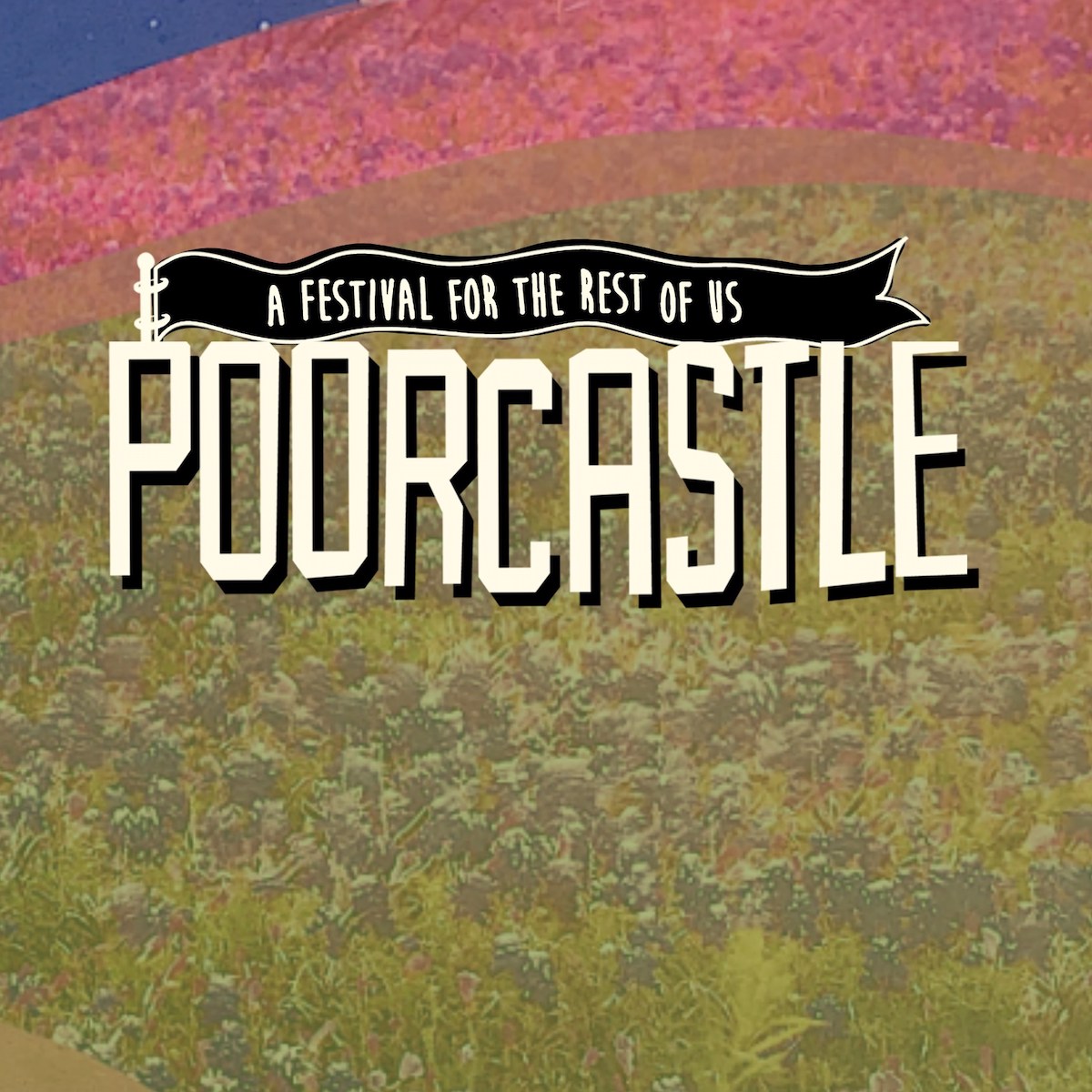 When: May 19-21, 2023
Where: Louisville, Kentucky
https://www.facebook.com/Poorcastle
Poorcastle Festival — A festival for the rest of us.
"Est. In 2013 with indie roots, Poorcastle has grown into the magical (& always affordable) experience we all know and love.
Every year hundreds of musicians, local businesses, artists & vendors collide to create an unforgettable weekend for the Louisville community. Poorcastle festival Inc. Is a registered 501(c)3 nonprofit, with proceeds benefiting youth-based music organizations in Louisville."
---
8) Summer Motion Festival
When: July 2-4, 2023
Where: Ashland, Kentucky
https://www.facebook.com/SummerMotion/
Family friendly festival at Ashland's Central Park & River Port
"Summer Motion has presented the people of Ashland, KY some of the best country, rock, and Motown groups in the world at NO COST to attendees, and in an alcohol free environment. Fireworks, games, rides, and more!"
---
9) Black Mountain Jamboree 2023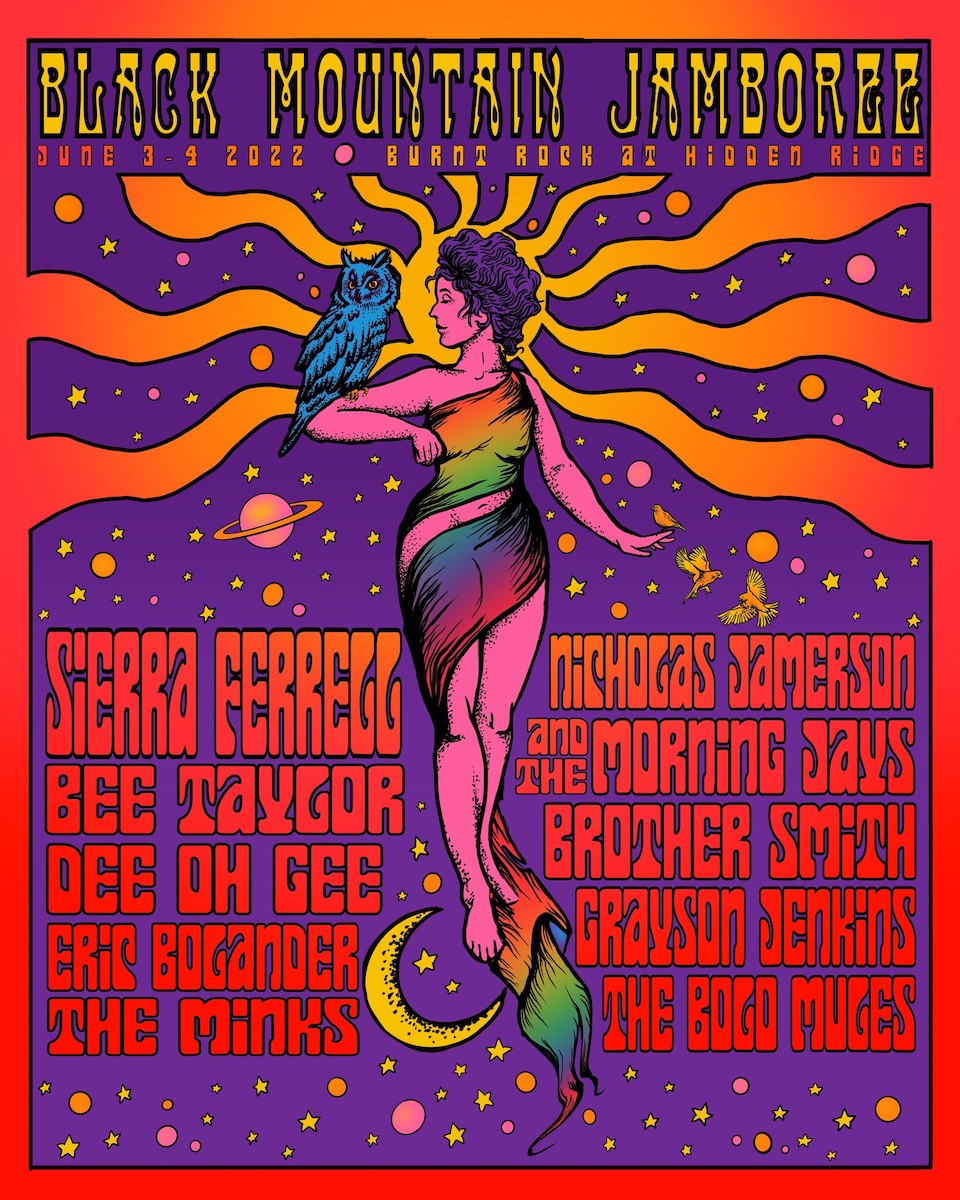 When: September 8-9, 2023
Where: Monticello, Kentucky
https://www.blackmountainjamboree.com/
BOUTIQUE — UNIQUE — FAMILY FRIENDLY FESTIVAL
"Join us for a weekend of killer music and camping in the heart of Lake Cumberland. Enjoy a curated lineup of rising Americana, rock and country acts, hiking trails to the lake and all the fresh air and stars you can stand."
---
10) Kentucky Reggae Festival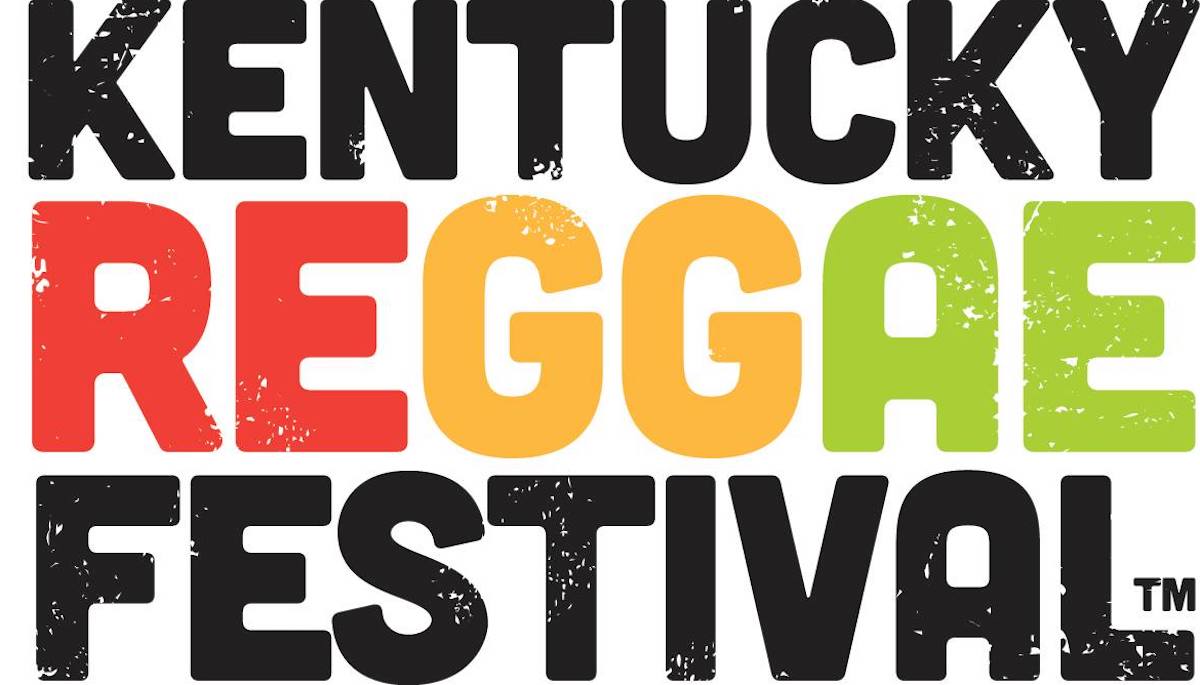 When: May 2023
Where: Louisville, Kentucky
http://www.kentuckyreggaefestival.com/
"The sound of steel drums. The savory smell of Caribbean-inspired food. That's just part of what makes the Four Roses Bourbon Kentucky Reggae Festival Louisville's premiere Reggae event. You'll love the authentic, delicious dishes from food vendors like A Piece of Jamaica Grill.
You'll find unique treasures among the arts, crafts, jewelry, and more in the Caribbean Vendor Market. And you won't be able to stop swaying to the contagious, soul-satisfying sounds of live Reggae music.
Come and escape to the islands – without ever leaving the city."
---
Interstellar Festival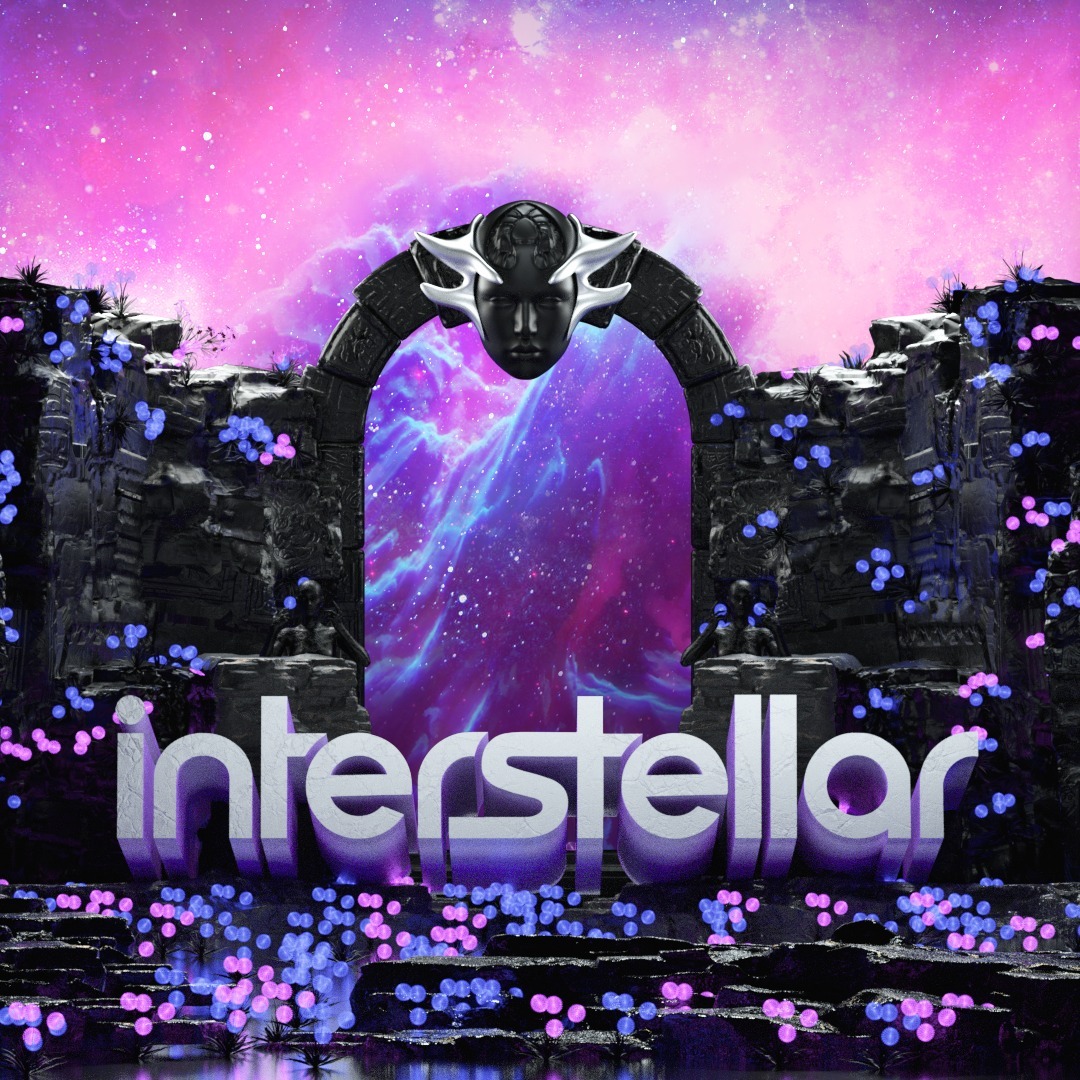 When: August (Future Dates Unknown)
Where: Sparta, Kentucky
https://www.facebook.com/interstellarfest/
Interstellar is Cincinnati's first all electronic music festival. This three day experience features a stacked lineup with some of the scene's best talent.
"Join in on the fun! We are looking for a team of dedicated individuals who wish to share their time and energy to benefit the Interstellar experience. As a volunteer, you could be working at the front gate, parking, camping and more. All volunteers will receive access to Interstellar and may roam around freely when they are not working their shift. "
According to their Facebook page, they've concluded their festival journey, but who knows – Interstellar might make a return in the future!
---
AM I MISSING ANY KENTUCKY FESTIVALS 2023?
If you've heard of any cool festivals, events, or concerts that deserve a place on this list, be sure to reach out!
I'd love to keep my list of music festivals in KENTUCKY as up to date as possible!
---
LOOKING FOR MORE INCREDIBLE FESTIVALS IN THE USA?
Check out some of my favorite posts below for more incredible live-music events and festivals around the world!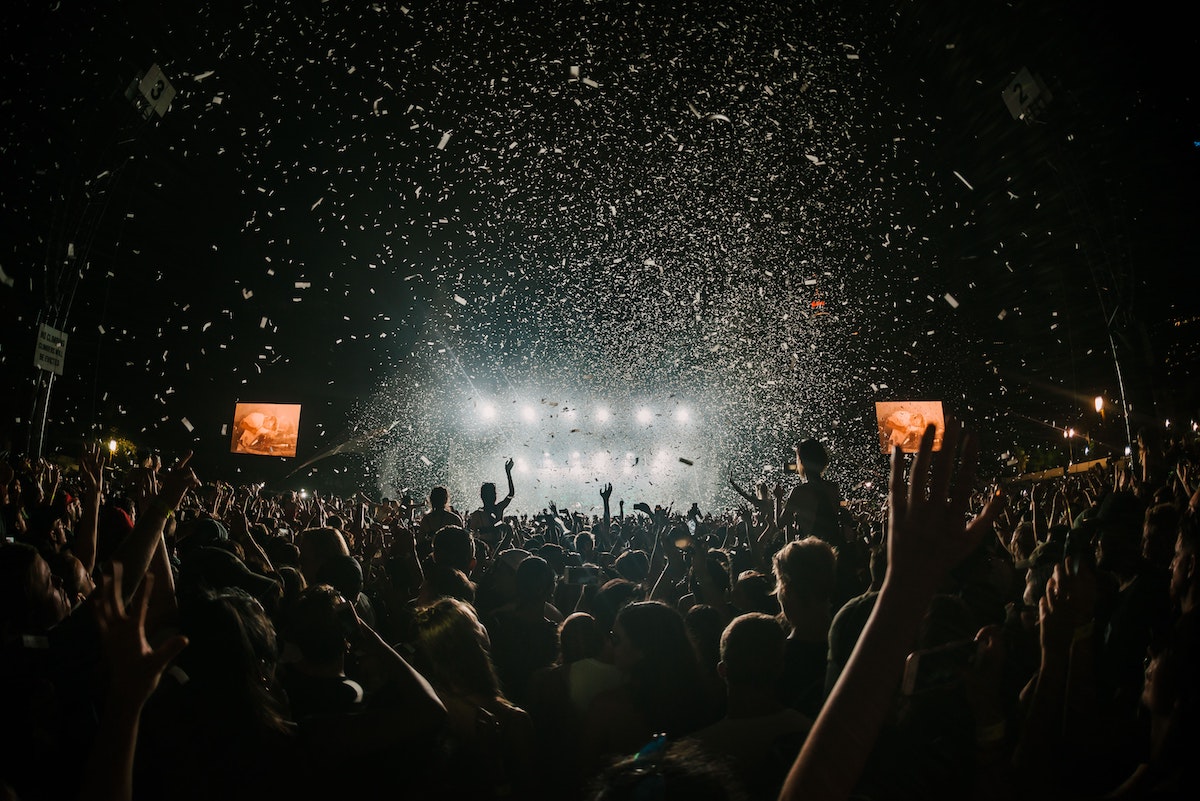 ---
THANKS FOR READING MY GUIDE TO FESTIVALS IN KENTUCKY!