When it comes to Glamping in Yorkshire – this wondrous destination does not hold back— in fact, I'd argue it's one of the best destinations in the UK for unique and incredible glamping experiences! 
Yorkshire is the place to go if you want to capture images of the charming cobblestone towns with your antique camera. Whether you are visiting to celebrate love or to sample some of England's most flavorful cheese. Or maybe you want to bring the whole family and all your friends, or you just can't leave your pet behind. Yorkshire constantly has something to offer in terms of beautiful landscape, extravagance, and entertaining activities.
I have a list of stunning locations you may visit if you want to spend your glamping vacation in a deluxe tent with comfortable mattresses, a soothing shower in your own outdoor hot tub, and take in the beauty of nature in a fire-warmed lounge.
I've also written a ton of other guides, so be sure to check out my articles on Glamping Cornwall, Glamping England, Glamping Scotland, Glamping Ireland, and Glamping Wales for more incredible glamping getaways in the area!!
---
Quick Breakdown Of Yorkshire Glamping
Experience an unforgettable glamping experience in Yorkshire, which has some of the most beautiful tents, pods, yurts, cobblestone houses, and even cottages. These can be found throughout Yorkshire, from the south to the north and from the east to the west. 
Overall Best Glamping in Yorkshire – Camp Katur
Best Affordable Glamping Pods in Yorkshire – Brants Ghyll Glamping Pods
Best Yorkshire Glamping with Hot Tub – Evergreen Lodge
Best Luxury Glamping in Yorkshire – The Private Hill
Best Yurt Glamping in Yorkshire – Yurtshire
Most Unique Glamping in Yorkshire – Lendal Tower
Best Airbnb Glamping Yorkshire – The Tree Cabin
These are just a few of my favorites though, so be sure to read through the entire article to find your dream Yorkshire glamping getaway!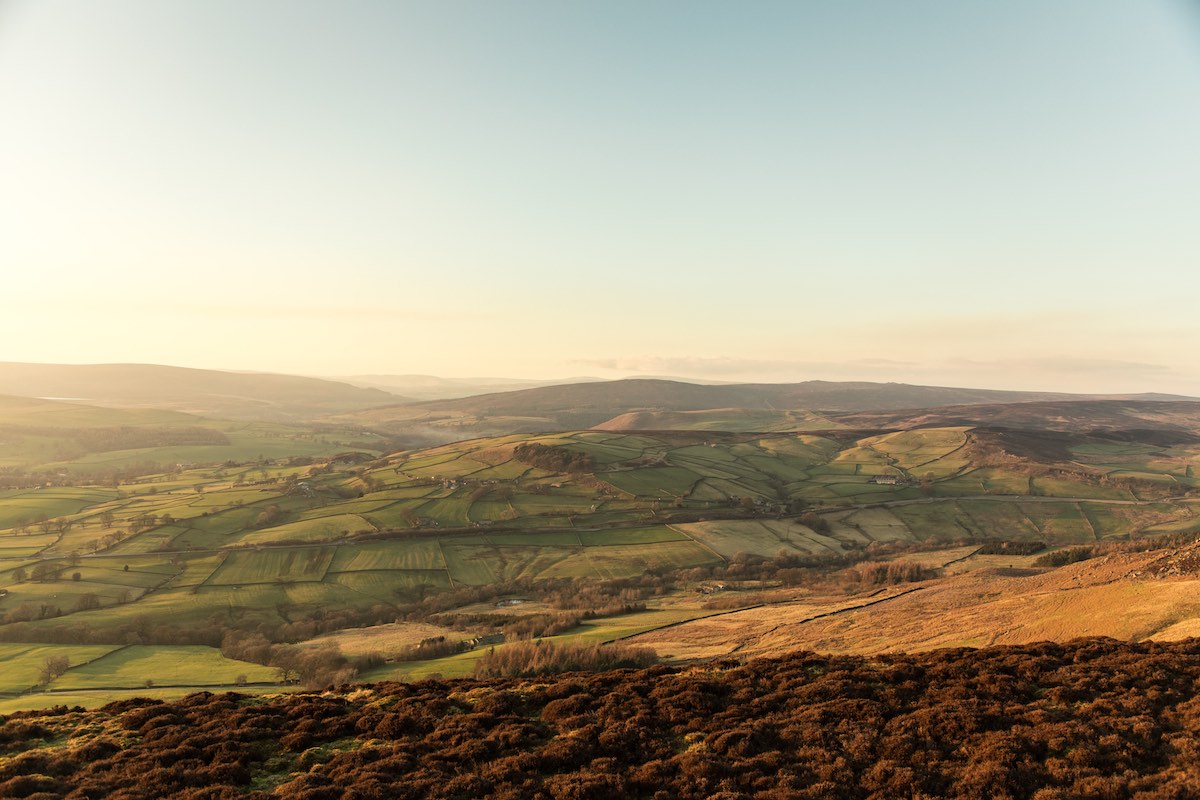 ---
TOP 13 Places for Glamping in Yorkshire, England
Alright, now let's dive into the full list of incredible places to stay to help you find the perfect Yorkshire glamping getaway! I've got a little bit of something for everyone here, and I'm absolutely positive you'll have an incredible experience! 
---
1) Lovesome Glamping Pod
Where: Northallerton, Yorkshire
Price: $131+ per night  
https://www.vrbo.com/10910409ha
When you stay in the Lovesome Pod, you will fall in love with your partner all over again. This single-story pod is perfect as it offers a romantic space while exploring the beautiful Lovesome Hill. During the day, you have to explore the town as it not only boasts picturesque views but also a wide range of goods produced by different independent shops.
You have to visit Betty's Tea Rooms and Lewis & Cooper! But the lovely experience doesn't end in the town because when you come home to the pod, you will be greeted with an intimate space where you can soak in the outdoor tub under the stars or just sit by the deck while drinking a glass of wine, just enjoying each other's company.
View Photos, Read Reviews & Check Availability
---
2) Evergreen Lodge – Yorkshire Glamping with Hot Tub
Where: Driffield, East Yorkshire 
Price: $254+ per night
https://www.vrbo.com/10928749ha 
Let the kids explore a world away from the internet by taking your family to Yorkshire. The Evergreen Lodge is ideal for a family of six. This comfortable and inviting cabin boasts a breathtaking view of Kingfisher Lake. There are two bedrooms, a sizable living space, and a modern kitchen inside.
Taking a nighttime dip in the hot tub next to the deck will be delightful. One of the fun activities you and your kids can experience while visiting is kayaking. The kids can play in the open area while you prepare for the picnic.
View Photos, Read Reviews & Check Availability
---
3) Camp Katur Glamping
Where: Scarborough, North Yorkshire   
Price: $639+ per night  
"Hide away in one of our stunning glamping accommodations, each placed to give you space, privacy and room to explore."
Nestled in a 300-acre woodland estate in North Yorkshire is Camp Katur. This luxurious hideaway offers the perfect place to stay, feast, and explore. You can choose to stay in a geodome, a tent, or a lodge. Each stay is uniquely decorated to provide a beautiful retreat while highlighting the majestic views of the estate.
You can enjoy cooking your own BBQ in your space or bake your own pizza that you can buy from the reception. Whichever, you can be stuffed as ever! Experience bushcraft, stargazing, or a "wood-fired" dining experience with candlelight. Camp Katur indeed knows how to go glamping!
---
4) Brants Ghyll Glamping Pod – Ribblesdale Pods
Where: Horton in Ribblesdale, North Yorkshire 
Price: $153+ per night
https://www.vrbo.com/10687528ha
Ribblesdale Pods offers 6 glamping pods in the heart of Horton in Ribblesdale (one called Brants Ghyll Glamping Pod). This glamping spot perfectly combines luxury and nature. Each pod features an en-suite shower room, a built-in kitchenette, WiFi, and a smart TV.
Laze about in the lounge chair or explore the lovely village. To end the day, you can relax while soaking in the hot tub and listening to the sounds of nature.
View Photos, Read Reviews & Check Availability
---
5) The Private Hill – Luxury Boutique Glamping Domes
Where: Scarborough, North Yorkshire   
Price: $200+ per night  
https://www.theprivatehill.co.uk/ 
Nothing is more luxurious than The Private Hill in the North Yorkshire Wolds. This special destination offers world-class service and hotel standards of comfort. These geodesic domes are thoughtfully decorated and include a private en-suite facility, a hot shower, and a small kitchenette.
Each dome is outfitted with an efficient wood-burning stove and an electric vehicle charge point. You and your special someone can sleep in and not worry about breakfast because it will be delivered to your door each morning. For activities, you can book an alpaca walking experience. 
---
6) Yurtshire
Where: Ripon, North Yorkshire 
Price: $170+ per night
Relax & Recharge | Luxury Accommodation in the Yorkshire Countryside
Together with your special someone, escape to Yurtshire for a romantic weekend. Yurtshire is the ideal destination to celebrate love, unwind, and take in the environment.
Depending on the activities that you want to experience, you can choose where to stay between two locations – Eavetone Lake or Fountains. And yet, this chic, rustic and cozy yurt is outfitted with a double bed, a futon, a dining area, and a private kitchen. What's not to love? 
---
7) Lendal Tower 
Where: Scarborough, North Yorkshire   
Price: $645+ per night  
https://www.booking.com/hotel/gb/lendal-tower-york.en-gb.html
Lendal Tower, a distinctive and spectacular tower that provides a wonderful and unique glamping experience, is located in the center of York's City Centre neighborhood. Lendal Tower accommodates up to 7 people with 3 bedrooms and 3 baths.
This vacation home might have a worn-out exterior, but it has gorgeous, contemporary conveniences inside, such as a flat-screen TV, WiFi, and a kitchen. From the terrace, you can enjoy a view of the city. 
View Photos, Read Reviews & Check Availability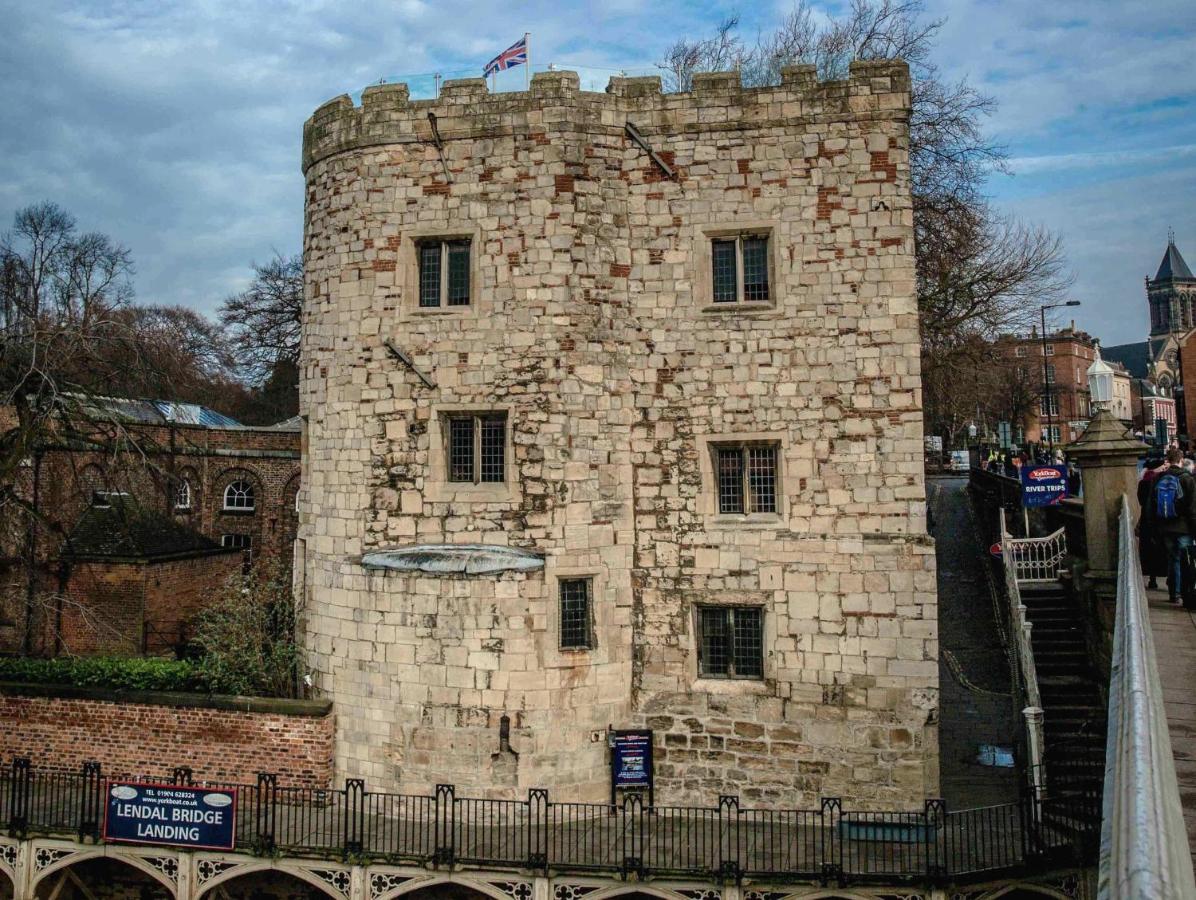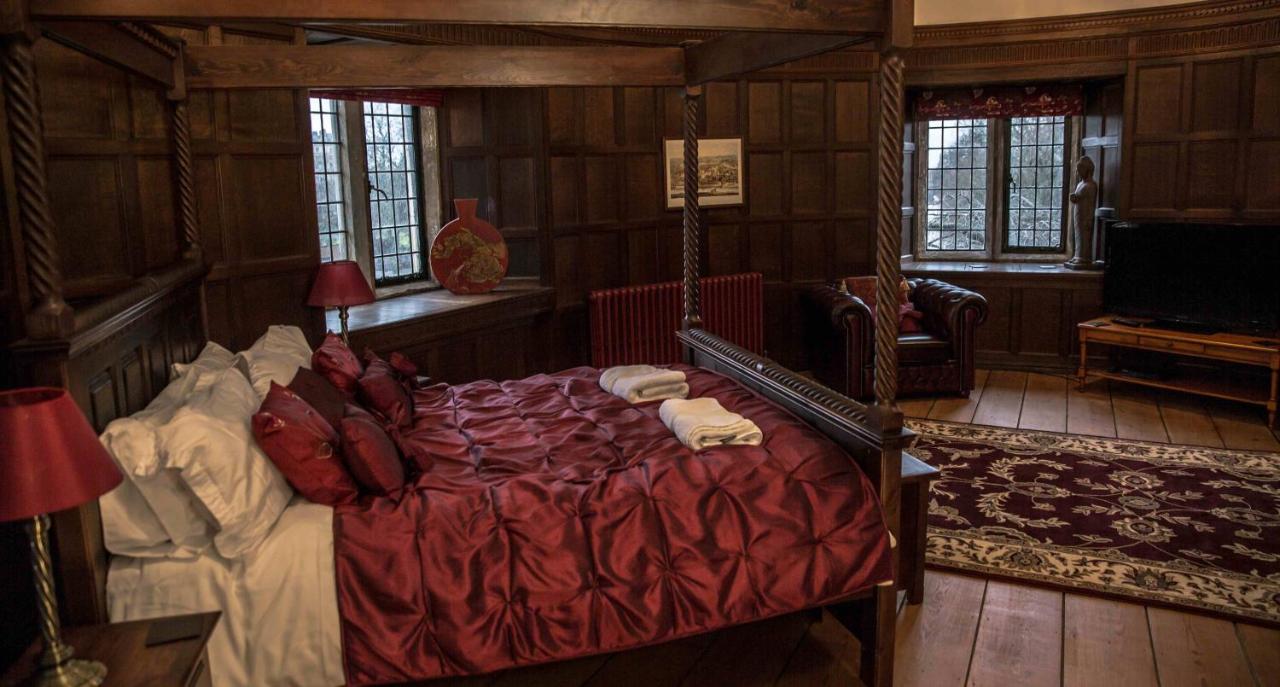 ---
8) Humble Bee Farm Glamping
Where: Scarborough North Yorkshire
Price: $85+ per night  
https://humblebeefarm.co.uk/glamping-accommodation/ 
Humble Bee Farm is set against a farm backdrop with animals and a magnificent North Yorkshire landscape. The farm offers lodges, cabins, yurts, caravans, and bell tents with amenities to suit your needs. The camp is outfitted with a kid's play area, farm walks, a football field, and an onsite shop/reception.
If you wish to explore outside the farm, you can visit nearby attractions including beaches, cliff top walks, ancient castles, theme parks, and stately homes. Here, you and your friends/ family can unwind, reset, and enjoy! 
It's one of the top rated Yorkishire glamping places that everyone needs to visit once in their life! Plus, they've got glamping accommodation to fit all budgets!
---
9) Pinewood Park – Glamping Tipis, Hot Tubs, and Lodges
Where: Scarborough, North Yorkshire   
Price: $122+ per night  
https://www.booking.com/hotel/gb/pinewood-park.html
If you're looking for a Wild West-themed glamping experience, then Pinewood Park is surely the perfect choice. The park offers a selection of accommodations, from cabins, shacks, lodges and wagons, along with some tepee tents.
The cabins, lodges, and wagons feature a mini-fridge, microwave, toaster, and kettle. While tepee tents are raised off the ground on wooden decks, they are fully carpeted and have picnic tables outside. Nearby attractions: Scarborough Castle, Spa Theater, The Flamborough Head Heritage Coast and the seaside village of Robin Hood's Bay.
View Photos, Read Reviews & Check Availability
---
10) Little Seed Field Glamping
Where: Scarborough, North Yorkshire   
Price: $122+ per night  
https://www.hipcamp.com/en-US/land/england-north-yorkshire-little-seed-field
Little Seed Field features vast greenery and postcard-worthy towns like Pateley Bridge, Ripon, and Masham. You can expect a peaceful glamping experience during your stay at Little Seed Farm. There are 5 cabins available, each featuring a cozy bed and a log stove.
The wet room and kitchenette can be accessed in the "amenity building". Little Seed Field is a good spot to make a memorable glamping experience but also experience the wildlife!
---
11) The Tree Cabin | Airbnb Glamping Yorkshire
Where: West Yorkshire
Price: $121+ per night  
https://www.airbnb.com/rooms/23101326 
Watch the moonrise over Mill Pond or the next morning's sunrise from the bed of your Tree Cabin.This cabin is as glamorous as it gets, equipped with the amenities you coil ever need – including a king-size sofa bed, table, and chairs, kitchen area with induction plate, and microwave oven.
Despite being close to the village and some attractions, the cabin feels like a world away as it is tucked in a small woodland at the edge of a mill pond. If you're looking for a getaway not far  from the hustle and bustle of West Yorkshire, look no further.
---
12) Skipbridge Farm Glamping
Where: North Yorkshire   
Price: $341+ per night  
https://www.booking.com/hotel/gb/skipbridge-farm-shepherds-hut.en-gb.html
Skipbridge Farm Glamping sits in Green Hammerton in the North Yorkshire region, where you can enjoy hiking and golfing from nearby country clubs. This glamping spot offers 3 accommodations-Shepherd's Hut, Railway Goods Wagon, and Deluxe double room.
Each room is outfitted with a rustic and cozy bedroom, a private bathroom, and a hot tub. You will love the wildlife and nature when you stay at Skipbridge Farm Glamping. 
View Photos, Read Reviews & Check Availability
---
13) Wensleydale Glamping Pods
Where: Scarborough, North Yorkshire   
Price: $186+ per night  
https://www.wensleydaleglamping.co.uk/
https://www.booking.com/hotel/gb/wensleydale-glamping-pods.html
Last but not the least, we can't forget Wensleydale Glamping Pods that offers mountain views, access to castle attractions, wildlife, and luxurious amenities. The pods feature a patio, a kitchenette, a dining area and a seating area with a flat-screen TV, and a private bathroom.
Even when it is far from the city, you can still have access to WiFi an other modern luxuries like the outdoor hot tub. Walk and travel the Wensleydale Railway, explore the ruins of Jervaux Abbey, enjoy ice cream at Brimoore and sip ale at the Bolton Arms in Redmire.
View Photos, Read Reviews & Check Availability
---
Am I Missing Any Incredible Glamping Yorkshire Destinations?
This list could honestly go for so much longer with dozens of epic glamping destinations across Yorkshire! 
I'd love to hear from you if there is a specific glamping pod, bell tent, luxury treehouse, yurt, or whatever else you think should be added to my list of the best glamping in Yorkshire! 
---
Looking For More European Travel?
My website has tons of helpful guides and information for traveling around Europe, as well as plenty of fun glamping guides! I'd love for you to take a look through a few of mine below and let me know what you think!
---
Thanks for reading my Glamping Yorkshire guide!
Share this article with your Yorkshire Glamping Friends & Family!