Whether you're into action, adventure or travel photography, here is what you need to know on how to create awesome GoPro photography!
GoPro's are known for being the best action camera on the planet but can prove to be pretty tricky for a beginner to truly master.
2023 UPDATE! – Check out our detailed review of the GoPro HERO12 Black!
All GoPro's come with an instruction manual on how to use it but the only way to really learn how to use your GoPro is to get it out and be hands-on, experimenting with all the settings, buttons, angles and light sources.
GoPro photography can be quite different to using a DSLR or compact camera as you aren't given the array of buttons that a larger camera has, but are instead limited from 1 to 3 buttons depending on the GoPro model.
Still, they really are one of the top travel cameras on the market!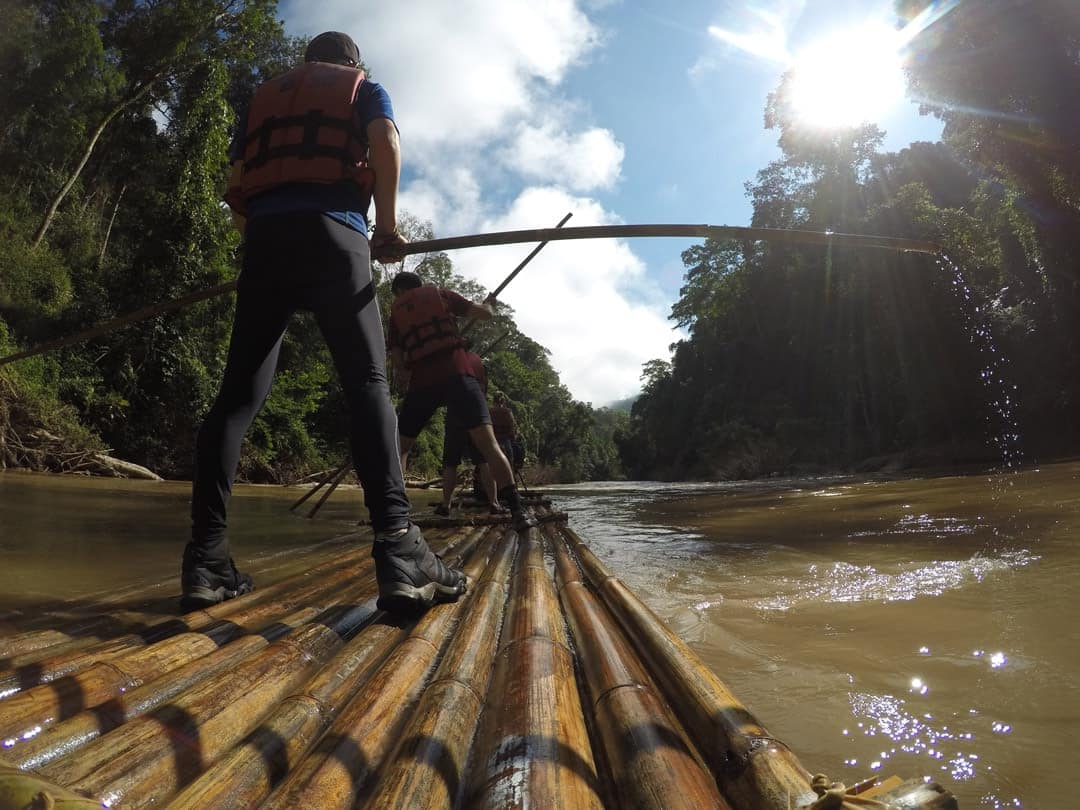 Improve Your GoPro Photography Today!
The simplicity of a GoPro is very handy when you are out shooting action sports, sky diving to scuba diving and this is what makes GoPro so loved by millions of photographers around the world.
It took me many years to master GoPro photography and to this day I still persist on learning new methods to taking the best shot possible.
This is why I have come up with 7 GoPro tips on how to take awesome GoPro photos so that you will be out there taking some stunning shots in no time.
Don't miss my guide to the best GoPro accessories – seriously needed if you want to take your photos to the next level.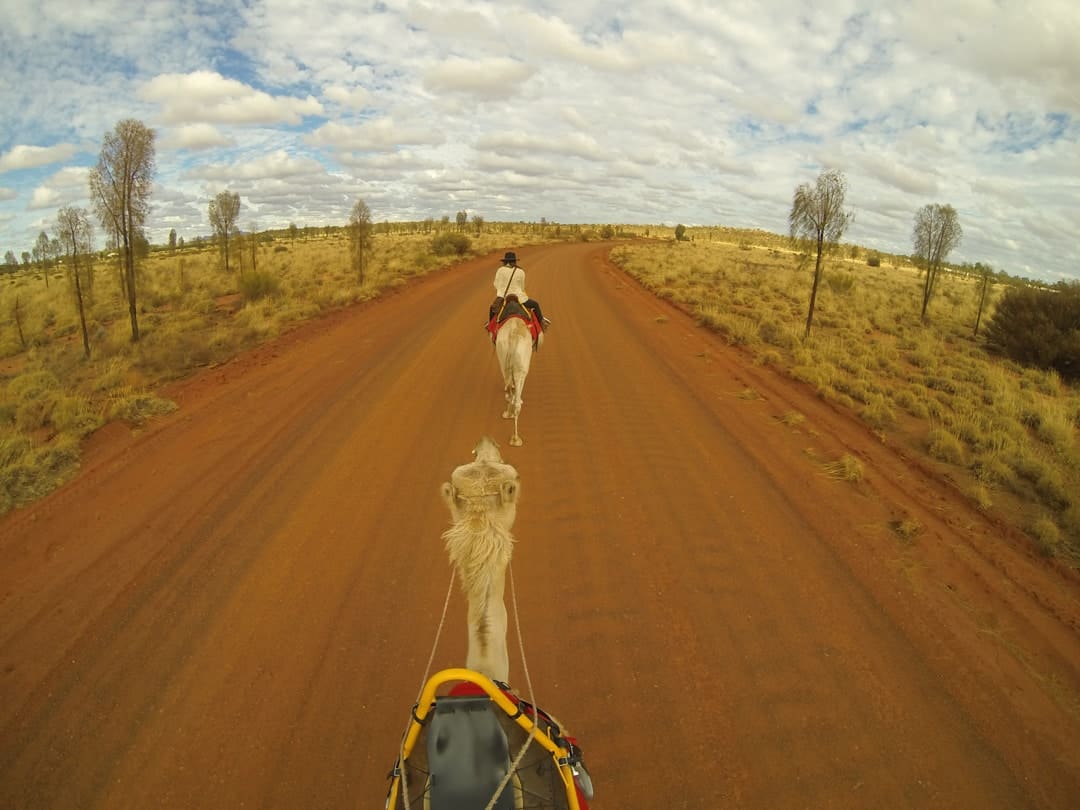 Tip 1 – Framing the Shot
GoPro models below the Hero 3 Silver don't have a screen to view your photos, and that makes it difficult in seeing what's in the field of view in the frame of the picture.
But newer models do have a screen, and my tip is this: Use the screen all the time!
One of my pet peeves is taking a decent photo only to have branches or long pieces of grass sticking out across the corners of the photo. Make sure you set the GoPro up so that it has only what you want in the field of view.
Most of the times that my photos have been wrecked is because I was too lazy to frame the shot properly. If you find something sticking out you can always crop it, but this can lower the image quality of the photo.
UPDATE – The new GoPro HERO 11 is available to buy. If you're thinking about upgrading your GoPro, this is by far the best one yet.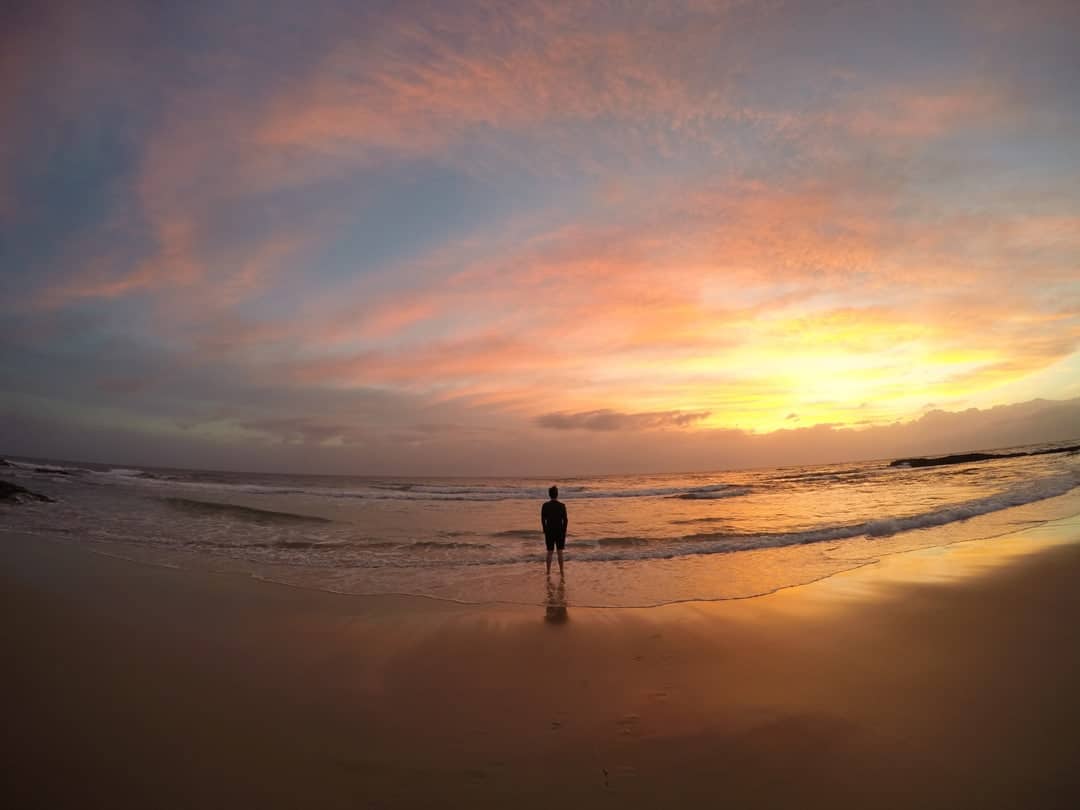 Tip 2 – Originality
Every man and his dog uses a GoPro, and to most GoPro users there are only a set amount of ways you can take a photo until it looks like someone else's idea.
Think of the classic "the hands in front of the GoPro while in a forest or sunset" or the "rocking hand out of the water" to "holding your girlfriend's hand while walking in a corn field" shots. Everyone can do it, and it's outdated.
Instead grab some poles to go hiking, put a handlebar mount toward the bottom of the poles and attach the GoPro while going walking under the canopy of a forest. It looks epic!
A selfie stick can also be used to take far more than selfies! Try shooting photos and videos while swinging the selfie stick out in different directions while walking, swimming, paddling or any other activity you may be into.
To get your photos seen you need to be as creative as possible. There are unlimited amounts of ways in which a GoPro can be used. So just think outside the box and you will have some stunning angles in no time!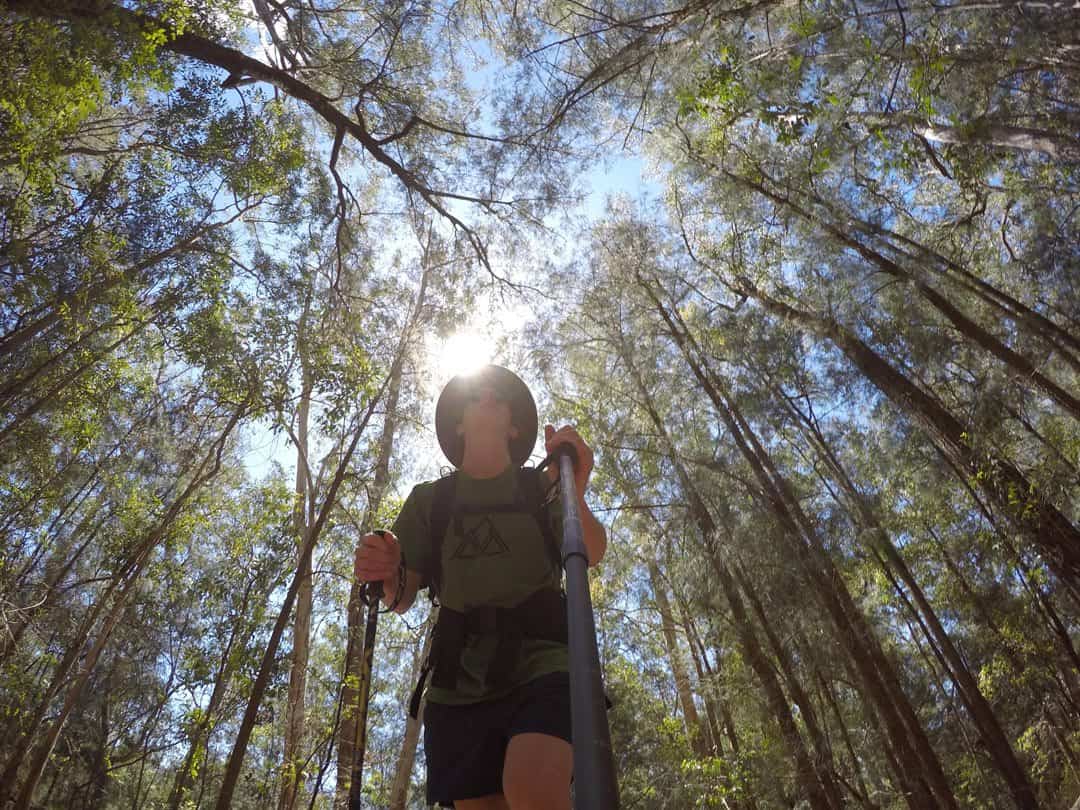 Tip 3 – Plan in Advance
Depending on how serious you are with your GoPro photography, it really is ideal to plan for what you want to capture days, or even weeks, beforehand.
Planning gives you the upper hand on what the weather will be like, what's actually at the place, what gear you will need and what photo mode and settings your GoPro will need to be set to.
There are many instances that I have gone to shoot and came away empty-handed because my research sucked and improvising doesn't always work. Here are some examples:
Unplanned
Once I was riding through the desert of Central Australia equipped with 2 GoPro cameras and limited mounts and none of my shots turned out, as you can see the lack of planning going into this photo.
I managed to get my legs and a wheel in the frame but what about the desert or the fact that I am riding through a desert?
Simply because I didn't plan beforehand what shots I wanted to capture resulted in capturing 200 odd messy photos.
Planned
Hiking through the Upper Mustang in Nepal provided many opportunities to envision and create shots such as this one on a bridge.
I was equipped with most of my GoPro's mounts as I was on the road for a long period of time, so when I saw an awesome setting I was ready to go.
All I needed to do was adjust the settings to "Time Lapse" mode and shoot at a shutter speed of 1 photo per second, attach the GoPro to my tripod and do a handstand on an averagely built bridge over a massive gorge.
Tip 4 – Shoot at Sunrise or Sunset, Never Midday
Like all photography, the best time to get out your GoPro is early morning during the golden hour just as the first rays are coming over the horizon, or when the sun is setting.
The light coming into the camera's sensors isn't as intense creating a soft glow giving a perfectly exposed photo. Too early or late, however, will negatively impact the image quality with the low light.
READ MORE: Have a read of our GoPro HERO8 review!
In this photo where I am hand-standing on rocks, the colour of the light is golden (not white as you would get during the middle of the day). The pandanus palm has a soft glow and the ocean has a calm vibrancy.
If you are shooting at midday when it's the brightest, shoot away from the sun or use filters that can be attached to the outside of the GoPro limiting the light coming into the lens.
If I am shooting at when the sun is at its brightest I use a Polar Pro UV and neutral density filter which fits onto the standard GoPro casing.
Tip 5 – Experiment with the Settings
There are countless places to put GoPro cameras, things to shoot and settings to use. The more familiar you become with the settings on the GoPro, the better your images will be.
If you're new to GoPro photography, start with the basics of handheld shots (remembering some of the above tips) then continue to experiment with settings.
Some important settings for which to be familiar:
Time lapse mode,
Night lapse mode and
Photo burst mode.
Once you get familiar with these settings the world is yours.
Tip 6 – Gear
I like to keep it simple when I shoot, so I limit what I have in my bag but take enough gear that will enable me to shoot with whatever situation comes before me.
If you could only choose 3 mounts this is what I would recommend:
Jaws Clamp: By far GoPro's best and most versatile mount. You can attach this beauty to skateboards, surfboards, horse saddles, roof racks on cars, the list goes on. Buy on Amazon.
Gorilla Tripod: A bendy, segmented tripod that comes in different sizes. Pretty hand for attaching to most stationary objects. Ideally, go for the largest tripod as it will wrap around pretty much everything. Buy on Amazon.
Floaty Back Door: The last thing I want to do is go diving for my GoPro at the bottom of the ocean because I found out my GoPro doesn't float. The floaty back door is pretty brilliant at keeping your GoPro above water. Buy on Amazon.
Of course, having the standard equipment is essential. Always have a backup memory card, an extra battery or two and a selfie stick of some kind. The last thing you want when taking GoPro photos is finding the perfect shot and not having the right gear to capture it!
And note that GoPro cameras have come a long way since the days of the GoPro Hero4 silver when it comes to waterproof housing. The GoPro8 is waterproof up to 10m. But if you plan to dive deeper than this you'll want to invest in waterproof housing.
Tip 7 – Get Good
There are many different types of activities that you can capture with your GoPro.
If you are a beginner with the camera, target a specific activity and get really good at it.
Once you master GoPro photography and different activities, move onto to something else to expand on your skills.
For myself, I find that activities like rock climbing, street and landscape photography work well, so I continue to practice shooting them but will always keep expanding, and learning new methods to taking awesome GoPro photos!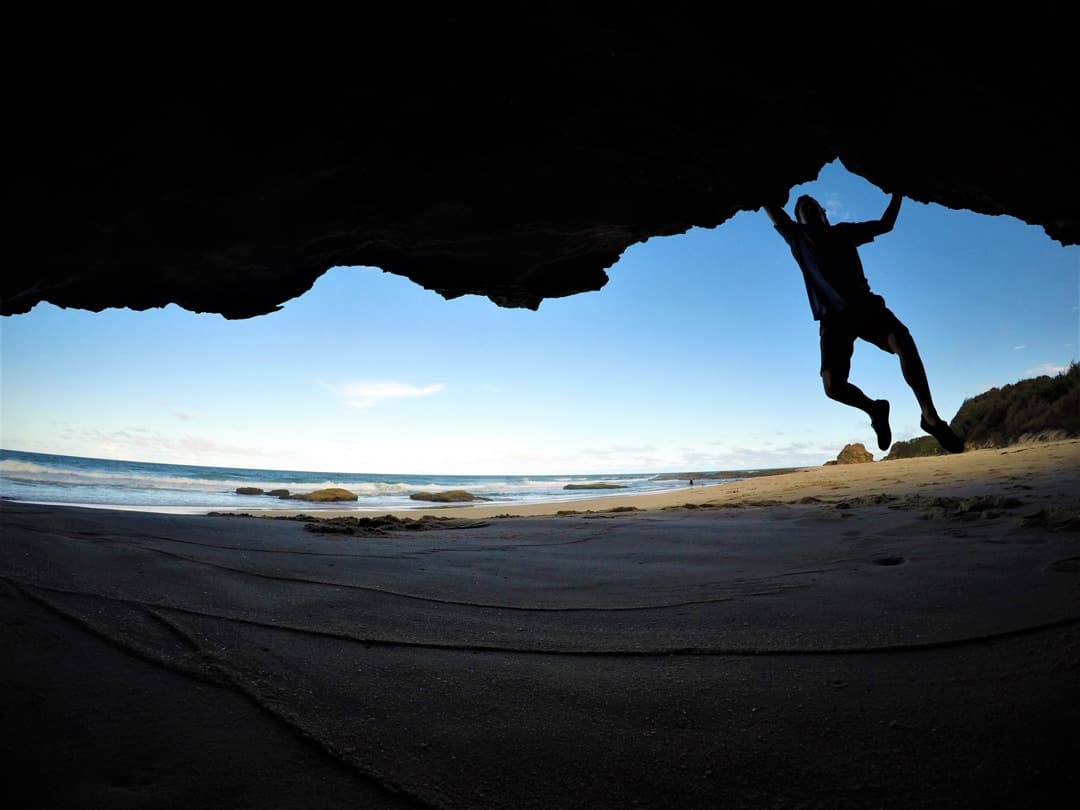 If you put all these elements into taking a photo with your GoPro you should be producing some awesome pictures.
To get an example of the kind of sick shots you can take, check out my Instagram account and please feel free to reach out to me with questions, tips or even your own photos!
Happy Shooting!
Save this Pin for later?